Pripravljate se za odhod v vlažno okolje ali v deževnem vremenu in stalno razmišljate o tem, kako bi zaščitili svoj pametni telefon pred kapljicami vode. Pri vodotesnih pametnih telefonih CROSSCALL, odpadejo takšne skrbi! Odporni so tako proti drobnim kapljicam kot proti velikim valovom.Vsi naši telefoni izpolnjujejo standard IP67 ali IP68, kar pomeni, da so neprepustni za vse trdne in tekoče snovi. Vzdržijo lahko začasno (IP67) ali dolgotrajno potopitev (IP68), tako v sladko kot v slano vodo.
SLEDITE SVOJI POTI, KJERKOLI STE.
Geolocirajte se, kjerkoli že ste, na morju ali vzdolž reke! Naši vodotesni pametni telefoni in dodatna oprema vam omogočajo, da imate telefon stalno pri roki, da vas spremlja, ko sledite svoji poti. Med plovbo po morju, ribolovom in potapljanju obdržite pravo smer z aplikacijo Navionics in njenimi pomorskimi zemljevidi. Velika avtonomija (do 32 ur z uporabo 4G za TREKKER-X4), pametnim telefonom CROSSCALL da vas spremljajo med vašimi celodnevnimi aktivnostmi.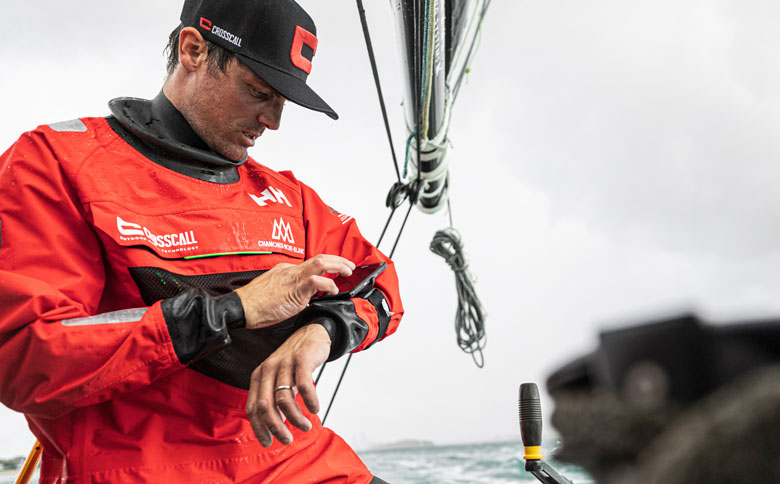 POSNEMITE SVOJE DOGODIVŠČINE NAD IN POD VODO
Med svojimi izleti radi ohranite v spominu pokrajino, ki vas obdaja, in si z bližnjo skupnostjo delite svoje "dogodivščine". Pametni telefoni CROSSCALL omogočajo snemanje fotografij in videoposnetkov nad in pod vodo! Funkcija Touch-lock omogoča zaklepanje zaslona in sprožitev kamere neposredno pod vodo s stranskim gumbom na telefonu.
Na morju ali med pohodom po dežju je pomembno, da v primeru težav vzpostavite stik z reševalnimi službami. Vaš telefon bo vaš najboljši zaveznik. Naši pametni telefoni so opremljeni s programirljivim gumbom, ki ponuja možnost, da z enim dotikom pošljete vnaprej določeno sporočilo s svojim položajem GPS stiku po svoji izbiri. Z izbiro vodotesnega pametnega telefona zagotovite svojo varnost ne glede na okolje, v katerem ste se znašli. 
UVELJAVITE SVOJO OSEBNOST S SEBI PRILAGOJENIM PAMETNIM TELEFONOM
Bodisi med delom, bodisi med vašimi outdoor aktivnostmi se oblika naših telefonov prilagaja tako vsakodnevnim kot tudi najbolj skrajnim razmeram. Izberite telefon CROSSCALL, ki vam je podoben! Kako boste torej izbirali med telefoni TREKKER-X4, ACTION-X3 ali CORE-X3 ?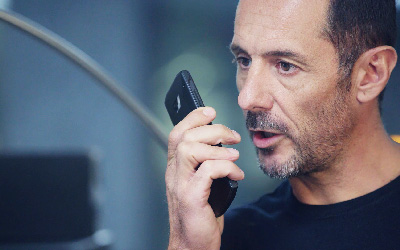 Crosscall, the expert in business communication technology, has developed X-TALK, an app that turns your smartphone into a walkie-talkie so that you can speak to your colleagues instantly.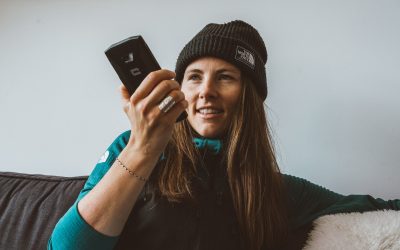 En ski, en rando ou en VTT, il y en a toujours un(e) qui tourne à droite quand il fallait tourner à gauche ! Avec l'app X-TALK, transformez votre smartphone et celui de vos ami(e)s en talkie-walkie et gardez le contact avec tous les membres de votre groupe.
CORE-X4 update BLOG UPDATE To improve user experience and data security, the CORE-X4 is migrating to Android 10. Each user will receive a notification when it is available, or be informed directly via Update app, with a view to it being implemented on all devices from...