Find all our tips to get started with your new CROSSCALL TREKKER-X4 smartphone and take full advantage of the wide-angle experience offered by the X-CAM application. Thanks to this ALL IN ONE application, you will be able to capture, edit and share your best moments, easily and quickly.
As you probably noticed your TREKKER-X4 is in constant evolution and our technical teams work daily to allow you to enjoy increasingly intense outdoor experiences.
For this reason you will be offered updates regularly. We encourage you to accept and install them as of today to check that your phone and your X-CAM App are up-to-date.
1st step:
Open the " Update" app available on your phone and check if your phone is up-to-date. If it isn't, download and install the update available.
2nd step:
Open the " Play store" app on your phone. Type " X-CAM by CROSSCALL" in the search bar and check if an update is available. If that's the case, download and install it.
For a simplified update we suggest that you opt for an automatic update of your apps by selecting this option in the Play Store app settings.
Your TREKKER-X4 currently has two Photo/Video making applications: the Camera app and the X-CAM app.
In order to best assist you in your choice, here are a few tips for you:
If you're going to shoot videos of diving actions choose the X-CAM App and make the most of its choice of angle, stabilization and its different shooting options (Slowmotion, Timelapse, Dashcam, Live).
To shoot simple and quick videos, choose the Camera App and shoot using the back camera, the front camera as well as in Fisheye mode while also being able to access the Slowmotion and Timelapse functions.
For your most beautiful outdoor pictures choose the Camera App and shoot using the back camera, the front camera but also in Fisheye mode with the possibility 

to zoom in to make rounded edges disappear.

To view your contents choose the X-Gallery App or the X-CAM App and then select Gallery from the menu. For editing actions choose the X-CAM App and follow our tutorials below. 
TUTO: GET STARTED AND CREATE A MONTAGE WITH X-CAM APP
VIDEOS SHOT WITH TREKKER-X4
PHOTOS SHOT WITH TREKKER-X4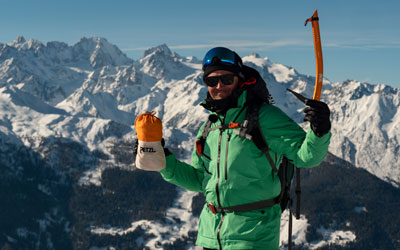 Find out Xavier De Le Rue tutorials to ride safely !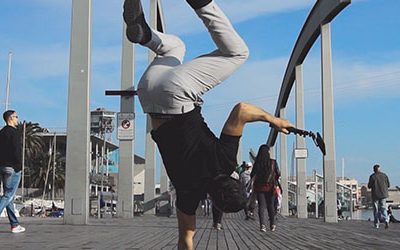 Get into the game and capture your city sessions with the Action Cam of your TREKKER-X4.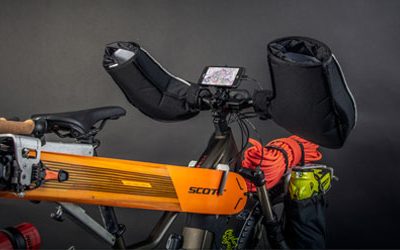 Ski mountaineering and MTB lovers had been dreaming of it: SCOTT has just done it! At the latest ISPO outdoor world fair the new SK-eRIDE « concept bike » was presented – a new way to approach the mountains and truly make the absolute most of your adventures.