And your field of vision gets larger!
From 110° to 170°, use the different angles of your TREKKER-X4's Action Cam to give your pictures and videos an even more immersive view point.
The dedicated X-CAM app offers 4 shooting angles: normal, large (110°), super large (140°) and ultra large (170°) as well as several
image-resolution modes – from HD to 4K.
CROSSCALL advice: switch angles and shots to give tempo to your videos. In the video below the X-STICK tripod was used to center a photo subject on the move.
SMOOTHER IMAGES THANKS TO THE HYPERSTAB MODE
Action Cam equals action. CROSSCALL has provided the X-CAM app with a «Hyperstab» functionality to keep the horizon line always straight and ensure your images are smooth even in the most hectic moments !
CROSSCALL advice : use the X-CHEST chest-mount harness to make shooting easier or the X-STICK selfie stick and make sure it's adjusted to its shortest length to avoid vibrations in your movements.
MAGNIFY YOUR MOVEMENTS WITH THE SLOW-MOTION MODE
The slow motion mode is perfect to break down all your most beautiful movements. It's the mother of all functions for urban and street-style sports images.
This mode is available both in the Camera app and in the X-CAM app, that's why a few fine details should be noted:
With your TREKKER-X4's native camera you may film in slow motion with a normal or Fisheye viewing angle;
The X-CAM app allows you to capture images in slo-mo with HD or Full HD quality and a Super Large angle by default.
SPEED UP TIME WITH THE TIMELAPSE MODE
« Timelapse »is a video made up of several photos taken at regular intervals. This generates an ultra-accelerated effect which is ideal to give tempo to your videos or to create transitions between two sequences. This type of effect is generally used for atmosphere-based images, landscapes or long actions that you'd like to run faster.
This mode is present both in the Camera app and in the X-CAM app, but settings are not the same:
In the TREKKER-X4's native camera, Time Lapse is offered with intervals of 1 or 10 seconds. It can be accessed by activating the Camera mode: you should click the "Settings" icon on the top right and activate Time Lapse selecting the number of seconds you wish to use.
In the X-CAM app, this function can be found in the main menu as part of the different video options. The Super Large angle is the angle used by default. Here you'll be able to choose if you'd like a picture every 1,2,5,10,30 or 60 seconds!
USE THE FISHEYE MODE FOR AN ARTISTIC EFFECT
The Fisheye mode can be recognised in images with rounded edges. This shooting style was often used for skating videos in the 80s and will certainly add an artistic touch to your pictures.
CROSSCALL's advice: we recommend that you use the Camera app of your TREKKER-X4 for the Fisheye mode. Open the app and click "change mode" (on the right side of the " magic wand" icon). Play with the shape of the picture/video edges by moving your TREKKER-X4's lens closer to the photo subject to emphasise the magnifying effect. Finally, try the Fisheye + Slow Motion combo for a guaranteed vintage & artistic effect!
CROSSCALL TREKKER-X4 : perfect for urban pictures
While the TREKKER-X4 is ideal for video-making with its integrated Action Cam, it also takes excellent pictures thanks to its double camera (Action Cam + 12MP/8MP sensor), its hybrid auto-focus (high-luminosity) system and its ultra-rapid laser (low-luminosity).
Get inspired by CROSSCALL's selection of pictures in urban mode and have fun playing!

CREATE UNIQUE VIDEOS WITH THE X-STORY FUNCTION
Once you've captured your urban sessions with the Action Cam of your TREKKER-X4, it's time to move on to some editing. Besides capturing images, the all-in-one X-CAM app lets you edit and put your videos together with the X-STORY function. Click the "+" symbol on the bottom right of the app to start a new X-STORY and let it guide you. Get inspired by the video by B-Boy Sousour in Barcelona and don't wait any longer – go on and share your film-making talent!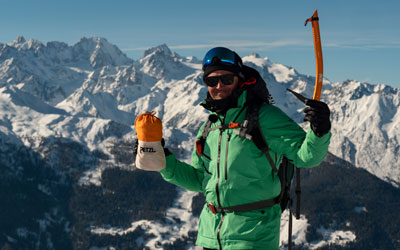 Find out Xavier De Le Rue tutorials to ride safely !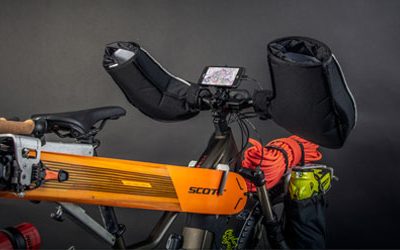 Ski mountaineering and MTB lovers had been dreaming of it: SCOTT has just done it! At the latest ISPO outdoor world fair the new SK-eRIDE « concept bike » was presented – a new way to approach the mountains and truly make the absolute most of your adventures.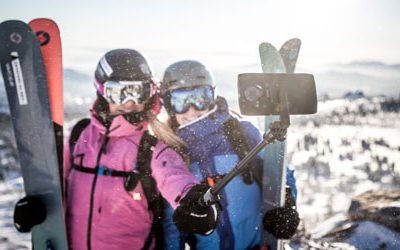 The freeskiers Ride n' Roses present you for this third season a refreshing and exotic ski-trip. Three ski spots to make you discover Siberia in their own way and always in the company of their TREKKER-X4!