AMBASADORJI ZNAMKE
Zrak, zemlja, voda, sneg…Ambasadorji CROSSCALL kažejo svoje talente v vseh pogojih in združujejo vrednote, ki odlikujejo znamko: vztrajnost, trdnost, zabava in ljubezen do aktivnosti na prostem.
Jonathan Lelievre – Mountain
Antonin Lieutaghi – Ski instructor, Evolution2 mountain bike
Jeff Mercier – Mountaineering
Teddy Palassy – Training and operational physical training
Alex Pittin – High mountain guide
Cédric Pugin – Freestyle skiing
Laurent Poublan – Canyoning
Mike Wolf – KiteSurf
Seb Jalon – Windsurf, Ski, Trail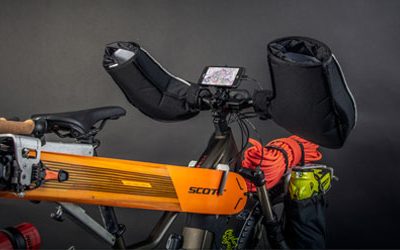 Ski mountaineering and MTB lovers had been dreaming of it: SCOTT has just done it! At the latest ISPO outdoor world fair the new SK-eRIDE « concept bike » was presented – a new way to approach the mountains and truly make the absolute most of your adventures.