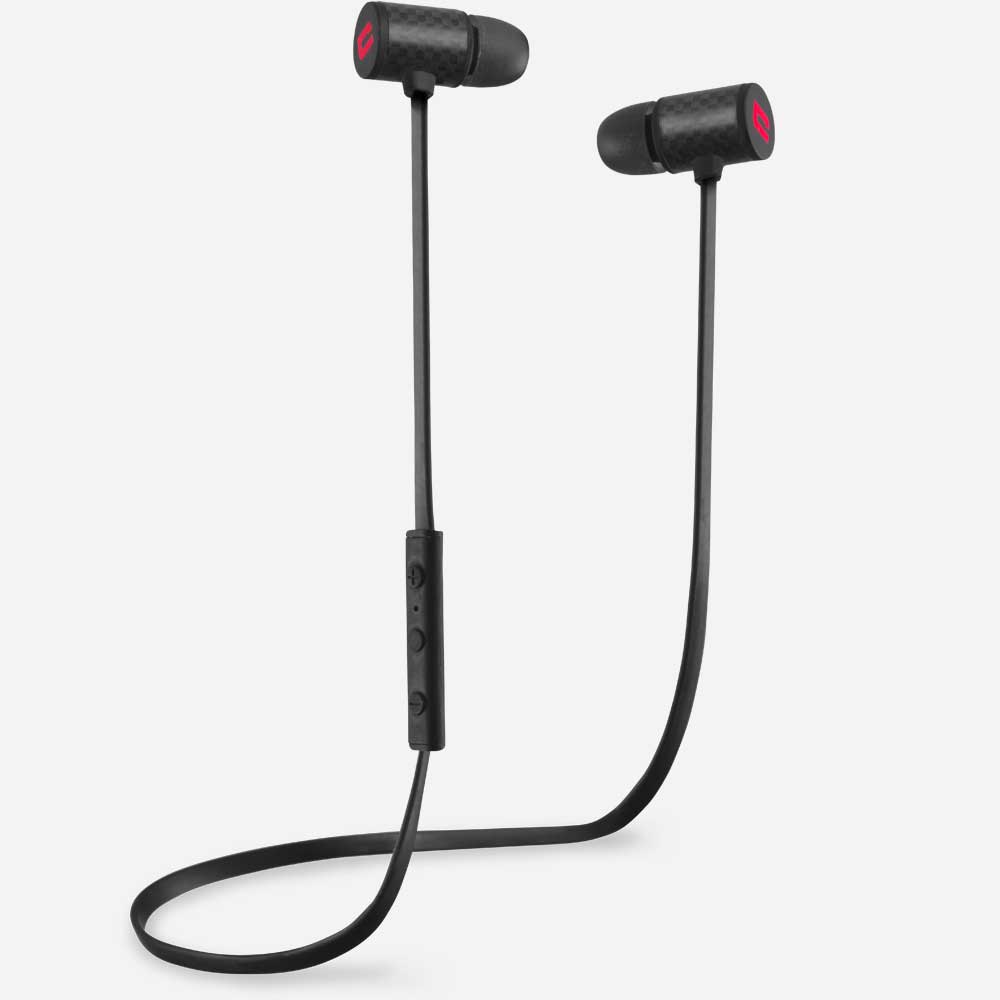 X-PLAY
AUSCULTADORES DESPORTIVOS BLUETOOTH
Graças aos auscultadores Bluetooth X-PLAY, pode ouvir música enquanto pratica desporto sem preocupações com os seus movimentos. O sistema de fixação oferece um conforto e uma manutenção ótima. Discretos, estáveis e leves, estes auscultadores em carbono integram um comando minimalista e duas pequenas baterias.
UPS 72h
de entrega
Entrega gratuita
para encomendas superiores a 150€ de compra
Pagamento
seguro
1 anos de garantia
Prepare-se no seu país

ERGONÓMICOS
Personalize os seus auscultadores com terminais, aletas e contornos de orelha para uma fixação perfeita durante a utilização.

MINIMALISTAS
Estes auscultadores incorporam as tecnologias sonoras mais recentes para lhe oferecer um som potente e cristalino.

BLUETOOTH
Mantenha os seus movimentos livres graças à potência do Bluetooth 4.1 + APTX enquanto ouve música ou atende chamadas.

ESTANQUES
Em conformidade com a norma de estanquidade IPX5, os auscultadores X-PLAY não temem a chuva nem a transpiração.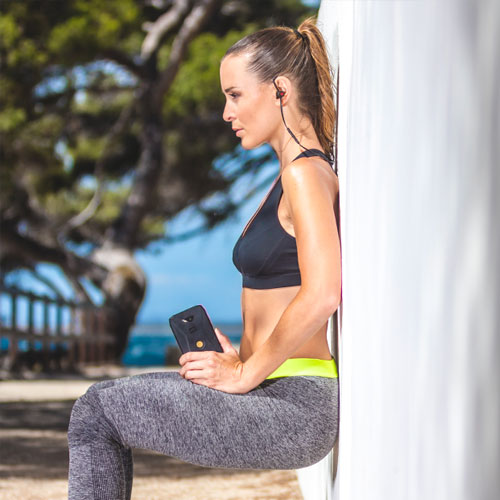 ADAPTED TO THE EAR
The X-PLAY earphones were designed to offer the best sound quality whatever your shape. They offer a complete range of attachments and light and personalised tips for optimal attachment.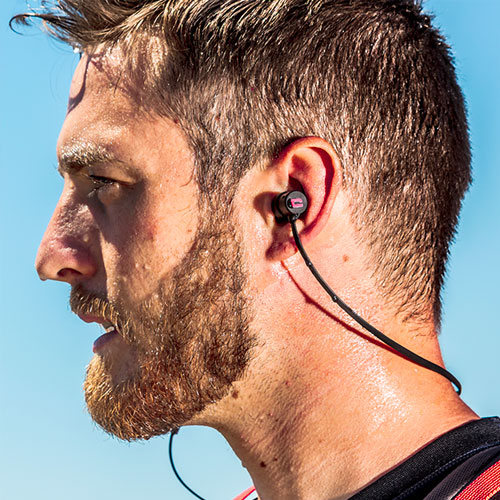 FINOS E MINIMALISTAS
Os auscultadores X-PLAY integram as mais recentes tecnologias sonoras, bem como uma potente bateria para que possa aproveitar de um som poderoso e cristalino com uma autonomia de 6 horas.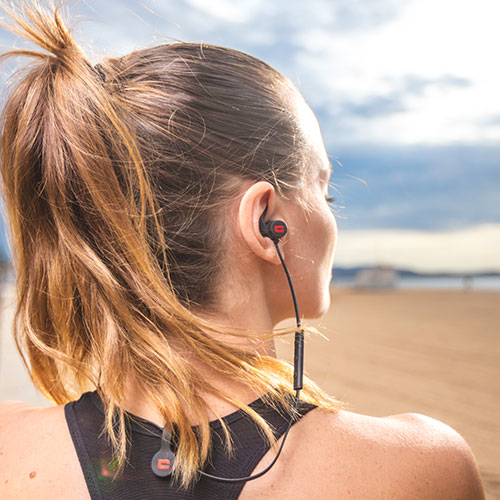 MÚSICA E CHAMADAS
A tecnologia sem fios Bluetooth oferece simplicidade e liberdade de movimento simultaneamente. Receba chamadas e oiça música graças ao microfone e aos botões de comando integrados.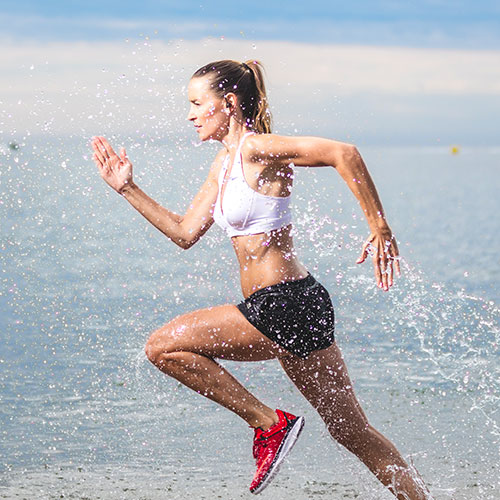 INTEMPÉRIES E TRANSPIRAÇÃO
Com certificação IPX5, estes auscultadores foram concebidos para que possa ouvir música sem temer a chuva ou a transpiração. Pode evoluir sem riscos no interior e no exterior.

ESPECIFICAÇÕES
Bluetooth : 4.1 + APTX
Alcance : 10m
Frequência : 20Hz – 15KHz
Autonomia : Até 6h30
Reserva de energia : 1000 mAh
Tempo de carga : Cerca de 45 minutos
PRODUTO
Dimensões : 555x26x17mm
Peso : 11 g