Deployed to all devices during the summer, this update will give you a more fluid experience with new functions so you can get the most out of your TREKKER-X4.
With Android 9, enjoy a new, more ergonomic interface for simplified use. Discover the "Digital wellbeing and parental controls" tab to find out your digital habits and learn to take a break.
Capture your finest moments with the new X-CAM and instantly create unforgettable films with the X-STORY editing app.
Check whether your update is available :
Go to your Menu
Open the Update app
Search for updates
Download the update using the dedicated button
Once the update has downloaded, you will be prompted to install it
Then check that your apps have been updated in the Play Store
Once the update has been completed, the old X-CAM app and the Camera app will have disappeared. Two new apps will appear: the new X-CAM and the X-STORY. editing app. To access your new apps, go to the bottom of your drop-down Menu. If you wish, you can place the app shortcuts directly on your home screen.
HOW DO I UPDATE X-CAM AND X-STORY?
Now that your TREKKER-X4 is on Android 9, update your X-CAM and X-STORY apps to get the most out of your new functions.
HOW DO I RECOVER MY OLD VIDEOS TAKEN USING THE OLD X-CAM?
In order to find the videos taken with your old X-CAM, in your gallery, please use the Video Export app that will be installed automatically when you update. To export your videos, they must be in the following folder: DCIM > Xcamera > video > ROOT VIDEOS.
Please follow the steps below to make the export:
Go to your drop-down Menu and click on the Video Export app. You will instantly be redirected to the Google Play Store.
Install the proposed app. Open it and start the export. You can continue using your phone during the export.
Find all your videos in the DCIM > Camera folder.
At the end of the export, the Video Export and Start Export apps will automatically disappear.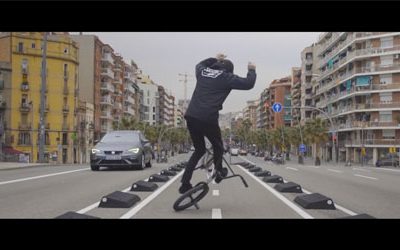 An exceptional city and a BMX virtuoso. Matthias Dandois, 6 times World Champion of the discipline, ride Barcelona by teleporting himself with CROSSCALL.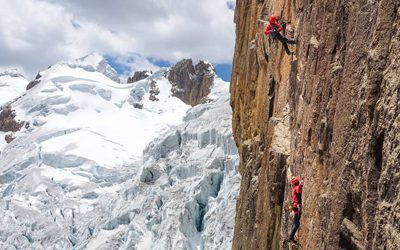 The High Mountain Military Group (GMHM) tested the CROSSCALL TREKKER-M1 in extrem conditions during expeditions in Peru and Nepal. Antoine Bletton, a GMHM Corporal for 4 years, give us a highlitght on the use of the CROSSCALL TREKKER-M1 by militaries in expedition.