DESCODIFICAÇÃO DE ALGUNS TERMOS
Sensibilidade ISO, modo HDR, Time Lapse, certamente que já ouviu ou viu estes termos nos ajustes dos dispositivos fotográficos. Descubra o significado destes.
Sensibilidade ISO 
Trata-se da sensibilidade do sensor de luz. ISO é uma unidade de medida. Quanto maior for o número de ISO, maior é a sensibilidade do seu aparelho à luz. Uma única coisa a reter, de noite, opte por uma sensibilidade ISO um pouco mais elevada.
Modo HDR: High Dynamic Range
O modo HDR permite que o seu aparelho fotográfico combine imagens de intensidade luminosa diferentes para obter a melhor luminosidade possível. Não é necessário utilizar sempre este modo. Em certos casos, esta funcionalidade pode dar um efeito inverso com cores artificiais, longe da realidade.
Se dispõe de um TREKKER-X4, aconselhamos que desative este modo nos ajustes da sua App Aparelho fotográfico.
Time Lapse
O Time Lapse é uma técnica que permite realizar vídeos a partir de uma série de fotos tiradas a intervalos regulares. A meio caminho entre a foto e o vídeo, esta técnica permite dar um movimento com uma sucessão de imagens fixas.
Entremos agora no vivo da questão com os nossos conselhos para realizar bonitas fotografias com o seu Smartphone.
Para obter uma bela luz, privilegie as horas em que o sol não está muito alto (no início ou no fim do dia). Evite a contraluz, isto é, tirar uma foto com a luz face à objetiva. Posicione-se de forma a que o sol fique atrás de si (sem que se veja, no entanto, a sombra na foto), ou de lado (se desejar adicionar contraste à imagem). Para uma luz suave, disparar sempre com o sol nas costas. No início do dia, existem duas horas em que a luz é suave e homogénea independentemente da direção. Com um Smartphone, evite disparar em zona de sombra, esta não trará qualquer vantagem.
No interior, as janelas são caixas de luz, dispare perto destas virando o seu sujeito para a luz. Com tempo cinzento, as nuvens criam uma caixa de luz gigante proporcionando uma luz suave por todo o lado, o que lhe permitirá realizar lindas fotografias.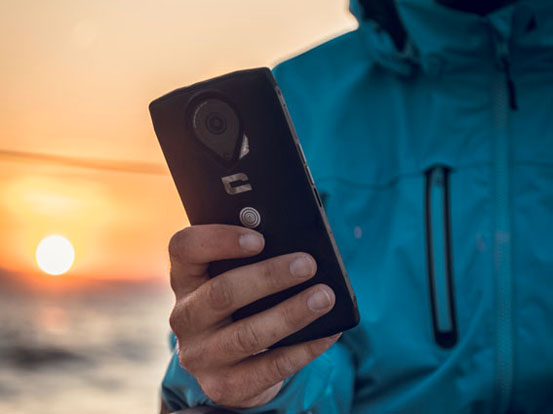 O ENQUADRAMENTO E A REGRAS DOS TRÊS
O enquadramento corresponde à forma como vai dispor os elementos na sua fotografia. Um «bom» enquadramento tornará a foto mais legível e, por conseguinte, mais agradável ao olhar. As regras dos três permite ajudá-lo neste sentido. O princípio é simples: a sua imagem está dividida em 9 setores do mesmo tamanho graças a 2 linhas horizontais e verticais. Estas linhas, designadas linhas de força, cortam-se em 4 pontos. Contrariamente ao que pensamos, não é necessário colocar o sujeito no centro da imagem. Para uma foto legível, coloque o seu sujeito num dos pontos de interseção ou numa das linhas caso tenha um elemento vertical ou horizontal preponderante.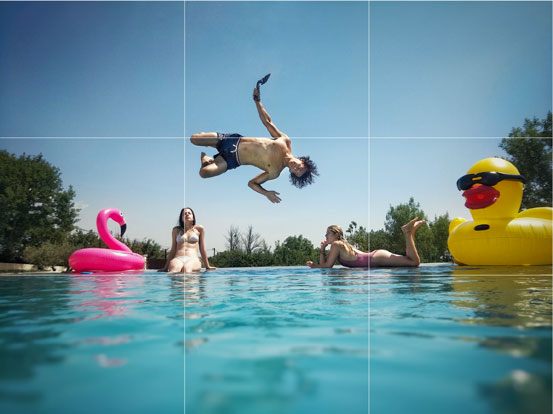 UTILIZAR UM TRIPÉ COM UM SMARTPHONE
A utilização de um tripé não está reservada aos aparelhos fotográficos. Pode ser igualmente bastante útil para tirar fotografias com um smartphone. Na CROSSCALL, criámos o X-STICK, uma lança telescópica combinada com um tripé. Perfeita para as suas fotografias outdoor! Graças ao seu telecomando, ative as suas fotos à distância. Um bom meio para tirar fotos de família com todos ou para tirar fotos em ação sem risco (exemplo: um curva de mota ou de bicicleta). O tripé e igualmente o acessório ideal para realizar Time Lapse.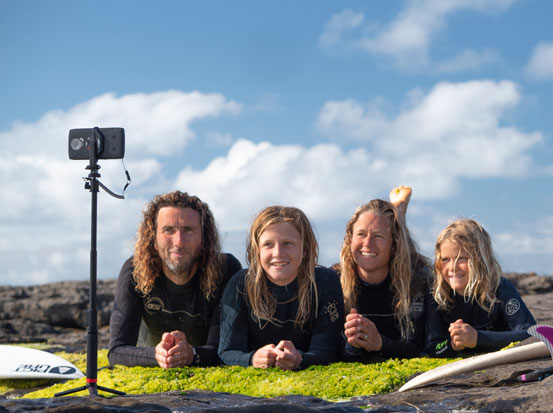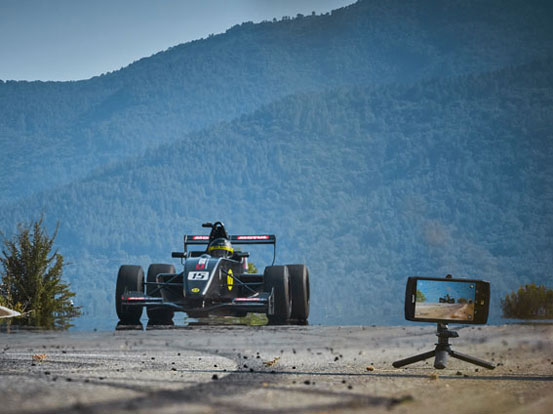 PASSE PARA MODO FISHEYE COM O SEU TREKKER-X4
Apesar de o TREKKER-X4 se destinar antes de mais ao vídeo, tira igualmente excelentes fotografias graças aos sensores dianteiro e traseiro da App Aparelho fotográfico (12MP / 8MP), o seu autofoco híbrido (alta luz) e o seu laser (baixa luminosidade) ultra rápido. Graças à sua câmara de grande ângulo, realize fotografias originais com o modo  FishEye.
Para um efeito grande ângulo, passe para o modo FishEye da sua App Aparelho fotográfico mode e graças a aplicações de retoque fotográfico, do tipo Google Photos ou Snapseed, recorte as bordas arredondadas.
Agora que possui todos os elementos para realizar bonitas fotografias com o seu smartphone, passe à prática! Não hesite em partilhar connosco os mais bonitos clichés identificando-se @crosscallmobile e marcando-nos #crosscall, iremos repartilhá-los em story Instagram.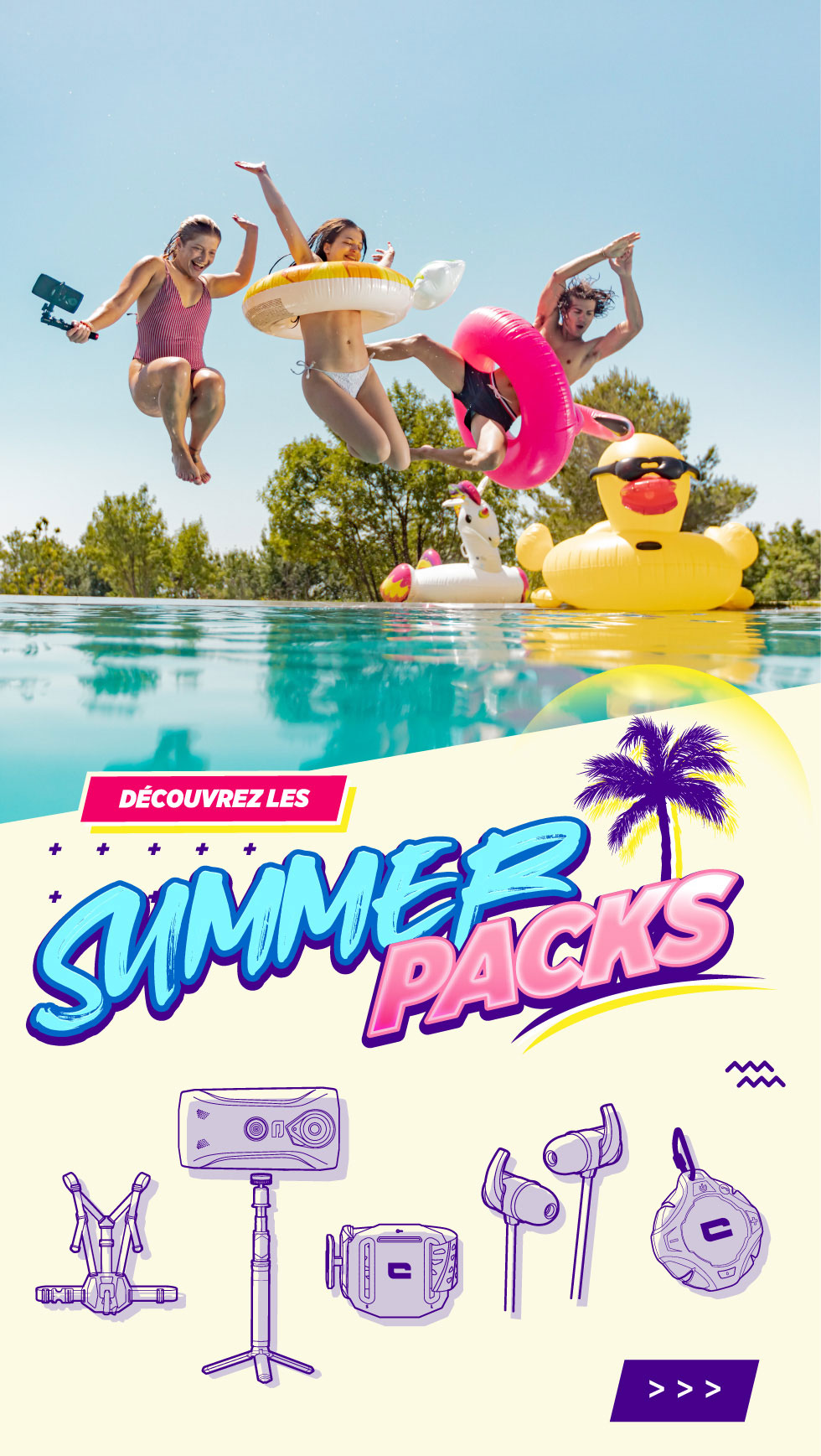 CORE-X4 update BLOG UPDATE To improve user experience and data security, the CORE-X4 is migrating to Android 10. Each user will receive a notification when it is available, or be informed directly via Update app, with a view to it being implemented on all devices from...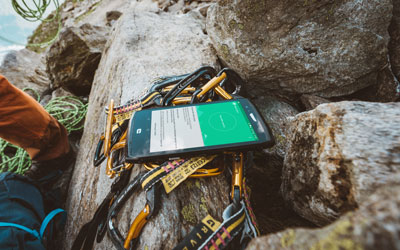 The TREKKER-X4 goes on Android 9 and offers you a whole new experience!
Se você é louco por esqui ou simplesmente ama as montanhas, nós selecionamos as aplicações que você precisa para umas grandes férias na montanha!