Press Area
Press Book, press releases, product visuals… This area is dedicated to our friends from the regional, national and international press who need more information about crosscall.
A CROSSCALL, criadora do mercado de tecnologia móvel externa, oferece celulares e smartphones impermeáveis, duráveis e altamente autônomos. A marca concebe modelos perfeitamente adaptados aos ambientes hostis e imprevisíveis encontrados pelos atletas e profissionais do sector (água, chuva, humidade, pó, choques…); assim como uma gama de acessórios de alta performance. Com mais de um milhão e meio de unidades vendidas, um volume de negócios de 71,6 milhões de euros em 2018 e mais de 20.000 pontos de venda, a empresa francesa, com sede em Aix-en-Provence, prossegue actualmente o seu desenvolvimento internacional com presença em 16 países do mundo.
www.crosscall.com #actionphone #crosscall


Turnover 2019
(71,6M in 2018)
In France and all over Europe
(Decathlon, ldlc, Loxam…)
1st prize of the Deloitte Technology Fast 50 Méditerranée (2015)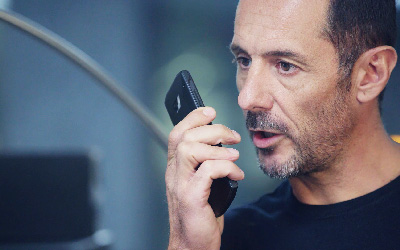 Crosscall, the expert in business communication technology, has developed X-TALK, an app that turns your smartphone into a walkie-talkie so that you can speak to your colleagues instantly.