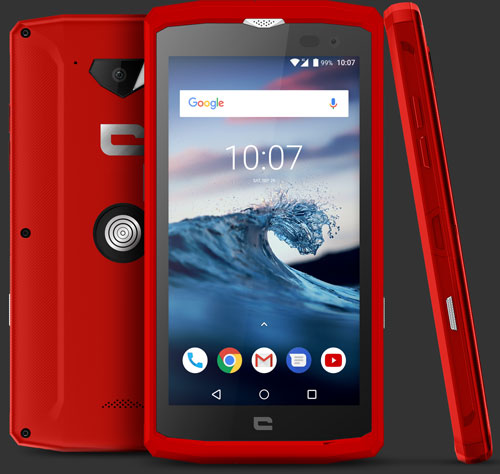 CAPA FLUTUANTE
+
VIDRO TEMPERADO
GRÁTIS !
CORE-X3
STRAIGHT TO THE POINT
Impermeável, resistente e dotado de uma excelente autonomia, o CORE-X3 torna o desempenho e a fiabilidade Crosscall acessíveis a todos. O seu conector X-LINKTM permite desmultiplicar as suas capacidades e usufruir de toda a gama de acessórios CROSSCALL. Tenha sempre acesso ao essencial, o CORE-X3 é perfeito para si e para o acompanhar.
UPS 72h
de entrega
Entrega gratuita
para encomendas superiores a 150€ de compra
Pagamento
seguro
Garantia de 2 anos
Prepare-se no seu país

IMPERMEÁVEL
IP68 impermeável e equipado com um ecrã Wet Touch, o CORE-X3 está sempre funcional, independentemente da humidade.

Resistente
Equipado com proteção full TPU e ecrã Gorilla® Glass, o Core-X3 absorve os choques para melhor lhes resistir.

Autonomia
O CORE-X3 proporciona uma autonomia de vários dias graças à bateria de 3500 mAh, mesmo quanto em utilização intensiva.

Acessórios
O conector magnético do CORE-X3 permite-lhe ser compatível com todos os acessórios lui X-LINK™.

Fixação reforçada
O X-BLOCKER fornecido com o CORE-X3 reforça e protege a fixação X-LINKTM em todos os suportes.

Acessível
Polivalente, resistente e eficaz, o Core-X3 foi concebido essencialmente para responder às exigências da grande maioria.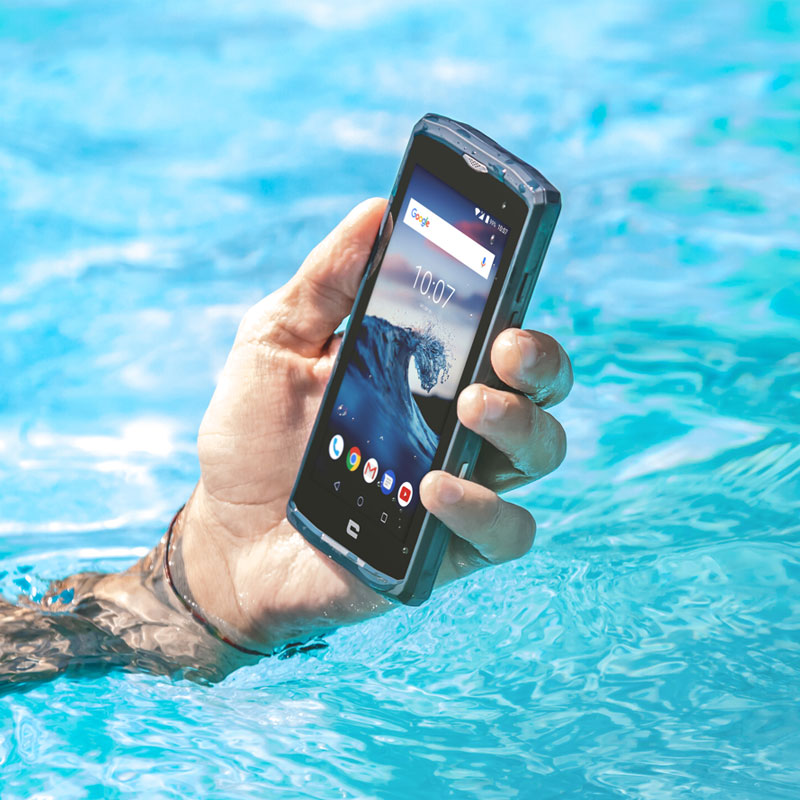 Simplesmente impenetrável
IP68 impermeável e certificado, o CORE-X3 permite-lhe molhar-se em todas as suas atividades exteriores. Resiste a uma imersão superior a 30 minutos e até 1,5 metro de profundidade. E com o seu ecrã Wet Touch, está sempre operacional.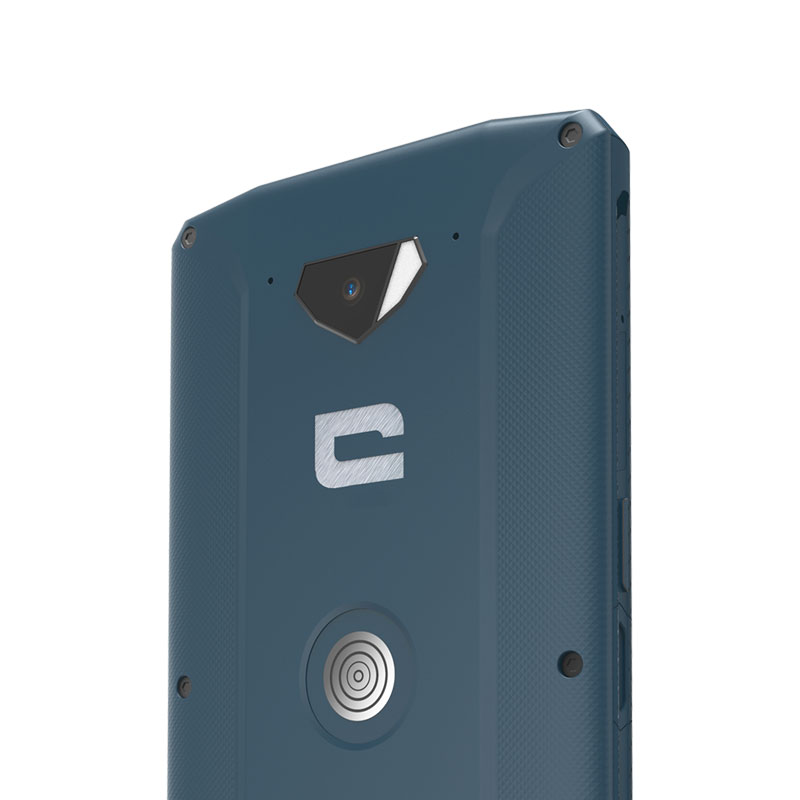 Norma militar
Resistente, o CORE-X3 é o primeiro smartphone Crosscall com proteção Full TPU ao redor da sua armação. Em caso de queda, o vidro Gorilla® Glass 3, permite-lhe resistir e protege-o de riscas. Mesmo após vários testes de impacto !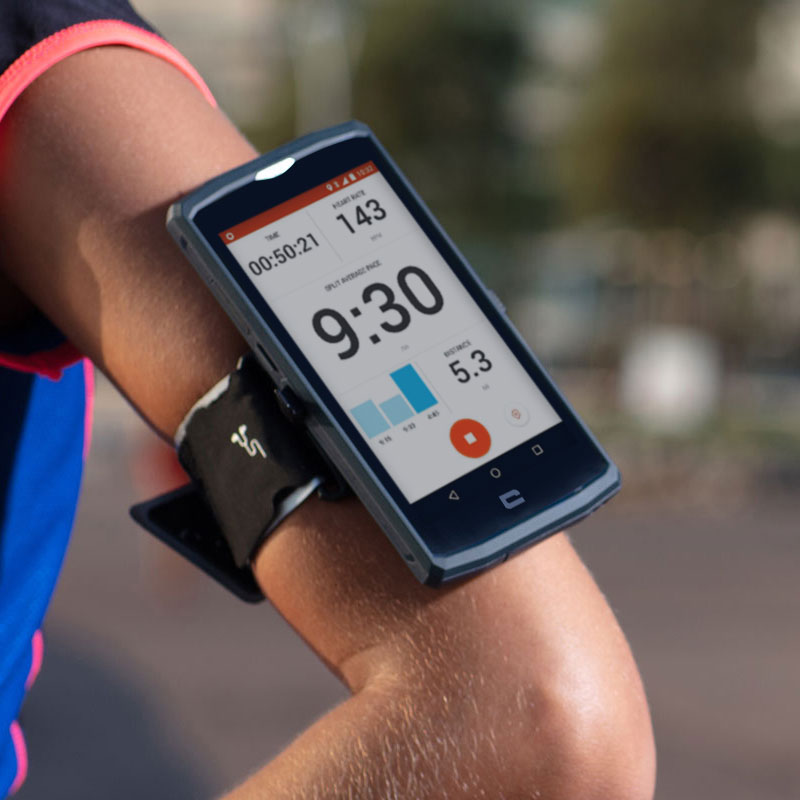 Será você também tão resistente?
A bateria de 3500 mAh do CORE-X3 assegura uma autonomia de vários dias, mesmo quando em utilização intensiva (GPS, fotos…); prolongue as suas atividades ao ar livre, livre do risco de ficar sem bateria. Com o seu conector magnético X-LINKTM, carregue-o por simples contacto, sem cabos.
CORE-X3
CABO USB TIPO C
AUSCULTADORES IPX6 A PROVA DE ÁGUA
FITA DE PESCOÇO
X-BLOCKER
Multiplique as possibilidades
O CORE-X3 é compatível com todo o ecossistema de acessórios X-LINKTM através de um conector magnético de polaridade invertida. Pode associa-lo a um X-CAR, a um X-BIKE, ou até a um X-POWER, dependendo do seu programa!

X-LINKTM by Magconn Technology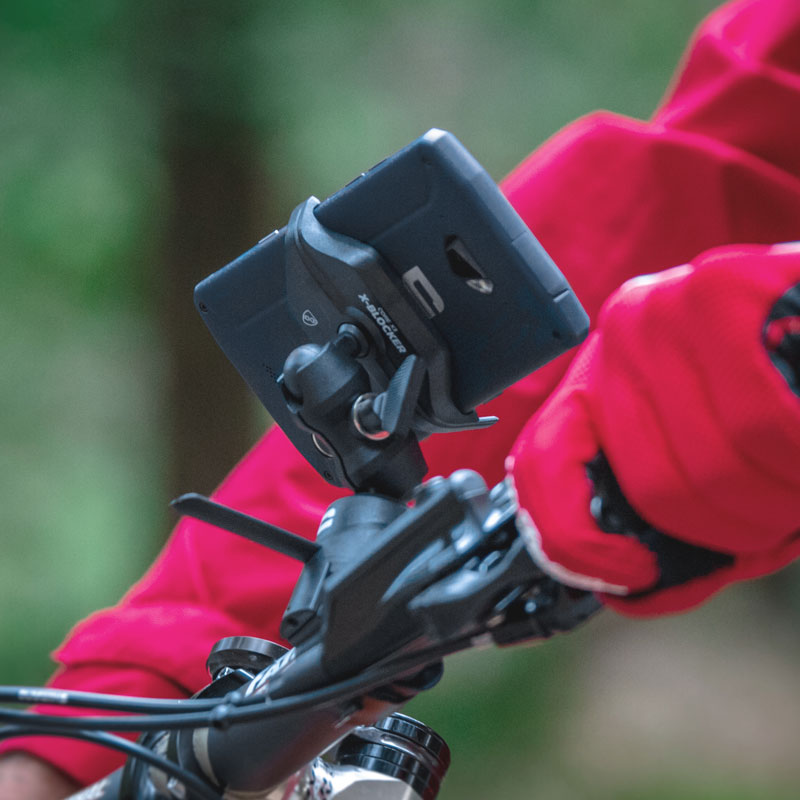 Tudo no lugar
O X-BLOCKER fornecido com o CORE-X3 proporciona uma fixação reforçada mesmo quando utilizado em terrenos acidentados. Ideal para QUAD (patins 4 rodas), Velo cross ou Ski. Resistente a uma força tênsil superior a 20kg, o CORE-X3 não o vai abandonar.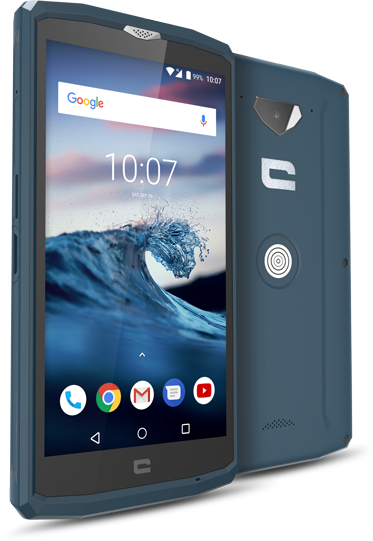 Concebido para todos, especialmente para si
De confiança e acessível, o CORE-X3 permite que todos usufruam das inovações tecnológicas Crosscall. A sua cor elegante e dinâmica enquadra-se perfeitamente nos ambientes outdoor ou urbanos. A única condição para melhor usufruir do CORE-X3, é querer superar-se sempre.

CORE-X3
CABO USB TIPO C
AUSCULTADORES IPX6 A PROVA DE ÁGUA
FITA DE PESCOÇO
X-BLOCKER
CARACTERÍSTICAS OUTDOOR
Norma IP : IP 68
Resistência à água : 1,5m / 30mn
Resistência ao pó : Total
Temperatura em utilização : -25°C / +50°C
Norma de resistência : MIL STD 810G
CARATERÍSTICAS TÉCNICAS
Dimensões : 152,5x79x12,5mm
Peso : 213 g
Cor : Dark blue
Sistema operativo : AndroidTM
Versão : 8.1.0 OREO
Processador : QUAD-CORE 1,4GHZ
Tipo : Qualcomm® SnapDragon™ SD425
SAR Cabeça : 1,528 W/kg
SAR Corpo : 1,363 W/kg
Idiomas : FR, EN, ES, ALL, IT, PT, NL, HR, DK, FI, NO, PL, SL, SE, CN, CZ, EE, LV, LT, HU, SK, SI, RU
ECRÃ
Dimensão : 5''
Tipo : IPS Corning Gorilla® Glass 3, 0,7 mm, Wet & Glove touch
Tátil : Ecrã capacitivo, 5 pontos
Resolução : 1280 x 720 pixels, HD, 16 milhões de cores
Contraste : 450 cd/m²
BATERIA
Tipo : Li-Ion Polymère
Capacidade : 3500 mAh
Autonomia em comunicação : 27 h
Autonomia em espera : 30 dias
Autonomia de GPS* : 8 h
* GPS + DATA + cartografia GOOGLE ativados + Ecrã luminosidade 100 %
Carregador
Marca : Crosscall
Identificador do modelo : A121A-050200U-EU3
Tensão de entrada : 100-240V AC
Frequência da alimentação de CA : 50/60Hz
Tensão de saída : 5.0V DC
Corrente de saída : 2.0A
Potência de saída : 10.0W
Eficiência média no modo ativo : 80.00%
Eficiência a carga baixa (10%) : –
Consumo energético em vazio : 0.084W
MEMOMRY
Flash : 16 Go
RAM : 2 Go
External (Micro SD) : Up to 128 Go
FOTOGRAFIA
Sensor : 8 MP
Autofoco : Yes
Zoom : Digital x8
Flash : LED
Lanterna : Sim (0,5W)
Câmara frontal : 5 MP fix focus
Formatos suportados : JPEG
VÍDEO
Resolução : FHD 1080p / HD 720 p @ 30 fps
Formatos suportados : MPEG4, H.263, H.264
REDE E CONECTIVIDADE
SIM : Tabuleiro duplo SIM / SIM + SD
Tipo : Nano SIM
2G (GPRS/EDGE) : 850/900/1800/1900 MHz
3G (HSPA+) : 900/2100/1900 Mhz
4G (LTE)Band 1 : 2100/2 : 1900/3 : 1800, 8 : 900/28 : 700/7 : 2600/20 : 800 MHz
HD Voice 3G : Yes
VoLTE : Não (Apenas na versão SFR)
VoWIFI : Não (Apenas na versão SFR)
WIFI : 802.11 b/g/n 2,4GHz
Bluetooth® : v 4.2 LE
Formatos suportados : SDP/GAP/A2DP/AVRCP/HSP/HFP/OPP/PBAP
NFC : Sim
USB : 2.0 type-C
OTG : Sim
X-LINKTM : Sim
X-LINK = Magconn® Technology
MENSAGENS
SMS/MMS : Sim
Email : POP/MAP/ Exchange
Mensagens Instantâneas : Duo
MÚSICA
Ficha : 3,5mm à prova d'água
Formatos suportados : AMR, MIDI, MP3, AAC, WAV
LOCALIZAÇÃO
GPS Sim
Tipo GPS, A-GPS, Glonass, Beidou support
SENSORS
Acelerómetro : Sim
Sensor de proximidade : Sim
Sensor de luminosidade : Sim
Bússola : Sim
FUNCIONALIDADES
Play storeTM : Sim
Serviços Google : Sim
Mãos-livres : Sim
Despertador : Sim
Gravador : Sim
Rádio FM/RDS : Sim
Torch : Sim
Função SOS : Sim
Botão multifunções personalizável : Sim
Descarregue o manual de utilização
Transferir o certificado de conformidade