FATMAP, A APLICAÇÃO N°1 PARA OS DESPORTOS DE MONTANHA
Se tivéssemos de aconselhar apenas uma, seria esta! Ergonómica e completa, FATMAP é a aplicação N°1 para os desportos de montanha.
Graças à FATMAP, planifique o seu itinerário pela estação, oriente-se facilmente graças ao seu sistema de tracking e registe o seu percurso. Desenvolvida por especialistas locais, a versão gratuita da aplicação dá uma descrição bastante detalhada dos itinerários (pistas, fora da pista, caminhos pedestres) a explorar: nível de dificuldade, descrição do itinerário, características (altitude, distância, inclinação).
Com FATMAP EXPLORE (versão paga) aceda aos mapas topográficos oficiais e analise o terreno camada por camada, com vista a tomar as melhores decisões e avançar em toda a segurança. Poderá igualmente fazer o download do seu mapa previamente para que possa aceder sem ligação à internet e assim poupar a sua bateria utilizando a sua aplicação em modo avião.
>> Download da aplicação na Google Play Store
>> Download da aplicação na App Store  
Graças à sua parceria com FATMAP, beneficie de 30% de desconto em FATMAP EXPLORE (20,99€ em vez de 29,99€).
A APLICAÇÃO DA SUA ESTAÇÃO
Numerosas pistas e estações propõem agora a sua própria aplicação: Chamonix, Serre-Chevalier, Tignes,… Para além das informações sobre os teleféricos (preços dos pacotes, horas de abertura, plano das pistas), terá todas as informações relativas à «vida» na estação: comércios e restaurantes, animações, transportes. Uma outra vantagem, as webcams para ver as condições em tempo real e um separador de «Emergência» que dará a sua geolocalização de forma precisa (latitude, longitude)aos socorristas da estação. Certas estações, como por exemplo Chamonix, darão igualmente o estado das estradas e um acesso direto a Ski+ para registar os seus desempenhos e desafiar os seus amigos nas pistas!
UMA BOA APLICAÇÃO METEOROLÓGICA
Por fim, para beneficiar da melhor forma da sua estadia e prever as suas atividades e deslocações, não se esqueça de dispor no seu telefone de uma boa aplicação meteorológica! Aqui ainda, a escolha é múltipla. Há uma meses recomendávamos 3 de entre elas: Weather Forecast, Accuweather e Windy. Consulte o artigo completo aqui.
E SOBRETUDO, ESCOLHA UM SMARTPHONE QUE RESISTA AO FRIO!
Ter todas as aplicações é muito giro, mas será necessário ter um telemóvel que não desliga quando a temperatura fica negativa! Assim, para evitar a história da avaria lá em cima na pista, opte por um Smartphone CROSSCALL. A conceção dos nossos Smartphones permite uma utilização em temperaturas extremas: -25° para o CORE-X3 e ACTION-X3 e até -40° para o TREKKER-X4. E se decidir passar a noite num refúgio, graças à bateria externa X-POWER, prolongue a sua utilização ao duplicar a autonomia do seu Smartphone.



To coincide with launch of the CROSSCALL Class40 monohull, the French mobile brand has unveiled a sleek new look. Developed in collaboration with the Saatchi & Saatchi advertising agency, the new brand identity focuses on two key aspects of Crosscall's DNA: difference and durability.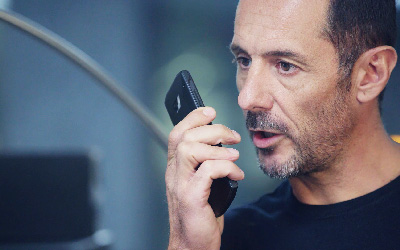 Crosscall, the expert in business communication technology, has developed X-TALK, an app that turns your smartphone into a walkie-talkie so that you can speak to your colleagues instantly.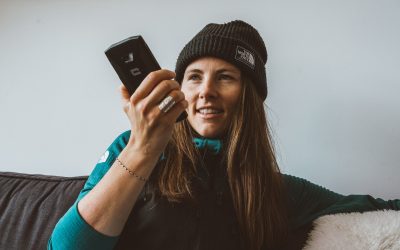 En ski, en rando ou en VTT, il y en a toujours un(e) qui tourne à droite quand il fallait tourner à gauche ! Avec l'app X-TALK, transformez votre smartphone et celui de vos ami(e)s en talkie-walkie et gardez le contact avec tous les membres de votre groupe.