Stai partendo per un'uscita in un ambiente umido o con tempo piovoso e ogni volta è sempre la stessa storia, devi ingegnarti per proteggere lo smartphone anche da poche gocce d'acqua. Con gli smartphone impermeabili CROSSCALL, non dovrai più arrovellarti! Poche gocce o grandi onde, resistono a tutto. Tutti i nostri telefoni sono certificati IP67 o IP68,il che significa che sono impermeabili a qualsiasi corpo solido e liquido. Possono resistere a immersioni temporanee (IP67) o prolungate (IP68), sia in acqua dolce sia in acqua salata.
SEGUI IL TUO PERCORSO OVUNQUE TU SIA
In mare o lungo un fiume, geolocalizzati ovunque tu sia! Grazie ai nostri smartphone impermeabili, tieni il telefono a portata di mano, segui e traccia il tuo percorso. Per le tue gite in mare, le uscite di pesca o di immersione, mantieni la rotta grazie all'app Navionics e le sue carte nautiche. Dotati di una grande autonomia (fino a 32 h con rete 4G per il TREKKER-X4),gli smartphone CROSSCALL potranno seguirti per tutta la giornata e nel corso delle tue attività.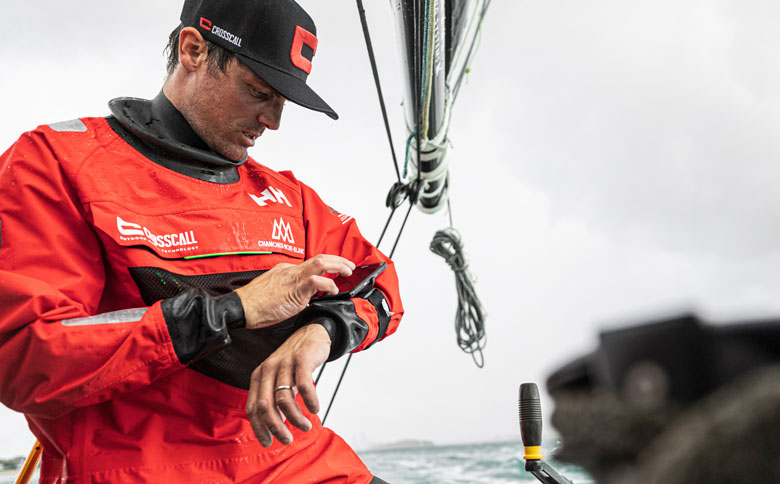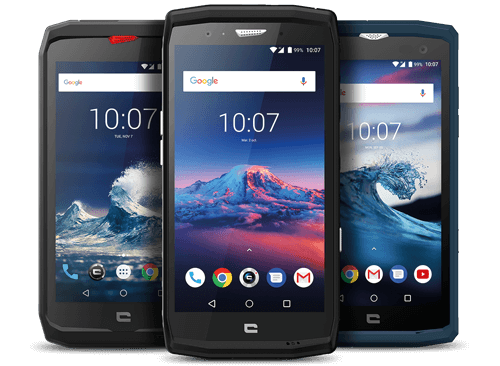 DU 16 OCTOBRE AU 15 NOVEMBRE
PROLONGEZ
L'AVENTURE
GRÂCE À VOTRE
ACCESSOIRE
JUSQU'À
* Pour l'achat d'un smartphone CROSSCALL TREKKER-X4, ACTION-X3 ou CORE-X3. Voir conditions sur le coupon.
IMMORTALA LE TUE AVVENTURE SOPRA E SOTT'ACQUA
In occasione delle tue uscite, vuoi conservare un ricordo dei paesaggi che ti circondano e condividere con amici e parenti le tue "spedizioni"? Gli smartphone CROSSCALL ti permettono di scattare foto e realizzare video sopra e sott'acqua! La funzione Touch-lock permette di bloccare lo schermo e di attivare la fotocamera direttamente sott'acqua, grazie al pulsante laterale del telefono.
USCITE IN TUTTA SICUREZZA
In mare o durante un trail piovoso, è importante poter contattare i soccorsi in caso di problemi. Il telefono sarà il tuo miglior alleato. I nostri smartphone sono dotati di un pulsante programmabile che, con una pressione, dà la possibilità di inviare un messaggio predefinito con la tua posizione GPS, al contatto di tua scelta. Scegliendo uno smartphone impermeabile, assicuri la tua sicurezza indipendentemente dall'ambiente in cui ti trovi.  
AFFERMA LA TUA PERSONALITÀ CON UNO SMARTPHONE CHE TI ASSOMIGLIA
Al lavoro o durante le attività outdoor, il design dei nostri telefoni si adatta sia alle situazioni quotidiane sia a quelle più estreme. Con CROSSCALL, scegli un telefono a tua somiglianza! Allora quale sceglierai tra il TREKKER-X4, l'ACTION-X3 o il CORE-X3 ?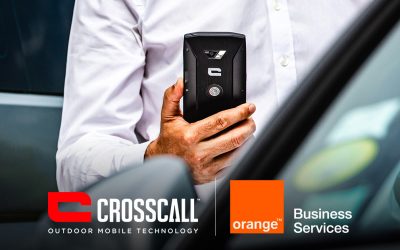 Nel quadro della gara d'appalto lanciata dal Ministero dell'Interno, la Gendarmeria nazionale e la Polizia nazionale hanno scelto l'associazione CrossCall e Orange Business Services per la fornitura di attrezzature e la connessione per tutte le loro forze operative.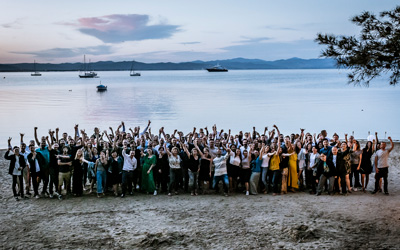 The British newspaper, The Financial Times in partnership with Statista, unveiled the 2021 list of Champions for Growth. The aim is to highlight the most dynamic European companies, and CROSSCALL is one of them.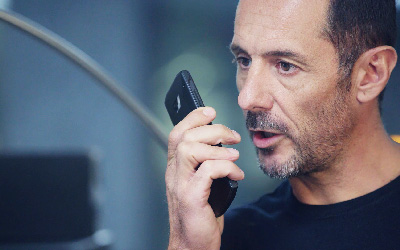 Crosscall, the expert in business communication technology, has developed X-TALK, an app that turns your smartphone into a walkie-talkie so that you can speak to your colleagues instantly.