Il titolo di Marion Haerty :
The Pirate's Gospel – Alela Diane
Il titolo di Aurélien Ducroz :
Inside and out – Feist
Il titolo di Edouard Delpero :
Kumbaya – Jacob Banks
Il titolo di Isabeau Courdurier :
Africa – Toto
Il titolo di Juliette Willmann :
Freaky Feedback Blues – Benji Hughes
Il titolo di Mike Horn :
Brother on the slide – Cymande
Il titolo di Jeff Mercier :
Prayer loop song – Supaman
Il titolo di Romain Desgranges :
Every breaking wave – U2
Il titolo di Cédric Gracia :
Empire State of Mind – Jay-Z
Il titolo di Romain Desgranges :
Lose yourself – Eminem
Il titolo di Isabeau Courdurier :
It's raining men – The weather girl
Il titolo di Juliette Willmann :
Believe – Cher
Il titolo di Marion Haerty :
Nekfeu – Oya Kaya
Il titolo di Mike Horn :
Ain't no mountain high enough – Marvin Gaye
Il titolo di Edouard Delpero :
Unholy war – Jacobs Banks
Il titolo di Jeff Mercier :
Yotto – Fire Walk
Il titolo di Cédric Gracia :
Skid Row – Youth Gone Wild
Il titolo di Juliette Willmann :
You're somebody else – Flora Cash
Il titolo di Marion Haerty :
Cuatro Vientos – Danit (Rey & Kjavik Remix)
Il titolo di Edouard Delpero :
Higher – Tash Sultana
Il titolo di Cédric Gracia :
No Eyes – Claptone
Il titolo di Isabeau Courdurier :
My love is your love – Whitney Houston
Il titolo di Aurélien Ducroz :
Mistral gagnant – Renaud
Il titolo di Mike Horn :
Perfect – Ed Sheeran
Il titolo di Romain Desgranges :
Interstellar main theme – Hans Zimmer
Il titolo di Jeff Mercier :
The sound of silence – Disturbed
Il titolo di Aurélien Ducroz :
70s 80s – Nightmares on wax
Il titolo di Edouard Delpero :
Woman – Joel Culpepper
Il titolo di Jeff Mercier :
Summer came my way- Greg Wilson feat the Reynolds
Il titolo di Juliette Willmann :
Wooho – H.O.S.H. feat Ost & Kjex
Il titolo di Isabeau Courdurier :
Ma quale idea – Pino D'angio
Il titolo di Marion Haerty :
Candide crush – Therapie Taxi
Il titolo di Cédric Gracia :
Shakedown at night – Purple Disco Machine
Il titolo di Mike Horn :
Poker face – Lady Gaga
Saturday Night Fever Playlist !
Il titolo di Isabeau Courdurier :
I'm so excited – The Pointer Sisters
Il titolo di Aurélien Ducroz :
Don't stop me now – Queen
Il titolo di Mike Horn :
Baila morena – Zucchero
Il titolo di Juliette Willmann :
Otra vez – Justin Quiles
Il titolo di Marion Haerty :
Cumbia sobre el mar – Quantic
Il titolo di Romain Desgranges :
Dear jalousy – Mika
Il titolo di Edouard Delpero :
Wine & Kotch – Charly Black
Il titolo di Cédric Gracia :
Losing it – Fisher
Il titolo di Jeff Mercier :
Ilan blue stone feat El waves – Mama Africa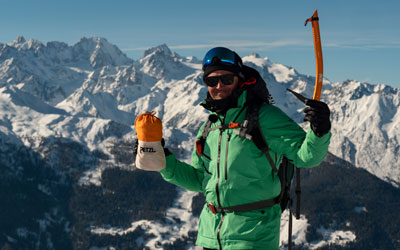 Find out Xavier De Le Rue tutorials to ride safely !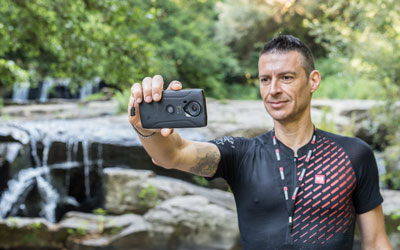 Intervista Manuel Cavalieri BLOG INTERVIEW Questo business man e appassionato di trail ha preparato un impegnativo programma studiato appositamente per affrontare la famosa gara di ultratrail, di cui CROSSCALL è stata sponsor in questi ultimi tre anni: l'Ultra Trail...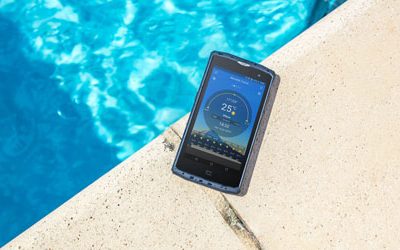 Summer has finally settled in, but to avoid any unpleasant surprises for your next BBQ party, we have selected three free weather apps for you to download to your smartphone.