TIP #2: capture all your memories, even under water!
The holidays are fast approaching! Beach, pool, river and other aquatic activities are often the worst enemies of smartphones, but not for the TREKKER-X3 which has an IP67 waterproof rating.
This summer, you will be able to capture all the best moments of your holiday, even under water!
Your TREKKER-X3 * allows you to lock your touchscreen so you can take a photo or a video using the programmable button (the red button located on the right edge).
By default, this button is set to the camera app. If you have set it to another function, go back to "Settings", "Buttons" and then in the "Programmable Button" section, select "Camera" or "Video" mode.
If your programmable button is set to camera mode but you want to take a video, you can always tap the camera icon at the bottom right and select camera mode.
Tap the "Touch-lock" icon (shape of a hand).
Accept the Touch-lock explanation message.
Take your photo or start your video underwater by pressing the programmable button (the red button).
To unlock your screen, you can simply shake the phone or double-click the On/Off button (the black button on the right edge).
*Feature only available on the TREKKER-X3 model.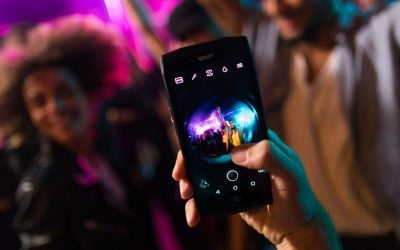 Per aiutarvi a mantenere il ritmo in questo period di confinamento, i nostri ambasciatori condividono con voi i loro titoli preferiti per ballare, rilassarsi o fare esercizio fisico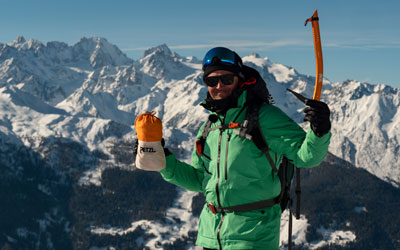 Find out Xavier De Le Rue tutorials to ride safely !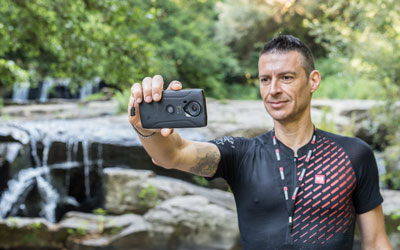 Intervista Manuel Cavalieri BLOG INTERVIEW Questo business man e appassionato di trail ha preparato un impegnativo programma studiato appositamente per affrontare la famosa gara di ultratrail, di cui CROSSCALL è stata sponsor in questi ultimi tre anni: l'Ultra Trail...