La resistencia y la autonomía prolongada de los dispositivos, combinadas con una conectividad segura y de alta calidad permitieron diferenciarse a Orange Business Services y a CROSSCALL. El operador de telefonía y empresa de servicios digitales, así como el especialista en tecnología móvil outdoor cumplen los requisitos de uso intenso de la Gendarmería y la Policía nacional de Francia y, de este modo, se adjudicaron este contrato, impulsado por el Ministerio del Interior, destinado a su nuevo parque de dispositivos móviles. Para esta licitación, su compatibilidad con las normas Private Mobile Radio/Public safety y la durabilidad de sus dispositivos fueron criterios fundamentales.

UNA SOLUCIÓN UN 100 % FRANCESA
Gracias a las tarjetas integradas SIM Orange, las fuerzas de seguridad contarán con un acceso en tiempo real a las aplicaciones específicas de su oficio en caso de movilidad. Por su parte, CROSSCALL demuestra su experiencia en el ámbito del diseño de dispositivos duraderos y su capacidad para responder a solicitudes de gran alcance. Se trata del contrato más importante que haya conseguido antes la empresa francesa: más de 200.000 smartphones CORE-X4 NEO y tabletas CORE-T4 NEO, modelos de su gama CORE, los que se han optimizado con el fin de satisfacer las necesidades específicas de las fuerzas de seguridad.
Al combinar sus respectivas experiencias, Orange Business Services y CROSSCALL ofrecen una solución insuperable gracias a los equipos y la conectividad que brindan un alto nivel de rendimiento tecnológico a la vanguardia de la innovación. Esta sinergia acompañará a las fuerzas de seguridad de la manera más cercana posible en el terreno durante su transición digital.
Adoptar Crosscall y sus dispositivos que ese adaptan a entornos hostiles nos permitió ofrecer una solución insuperable adaptada a las expectativas de la Gendarmería y la Policía nacional de Francia.
Nadine Foulon Belkacémi – Directora Grandes clientes de Orange Business Services
UN EQUIPO A LA VANGUARDIA DE LA TECNOLOGÍA
El próximo mes, se desplegarán los dispositivos, que tienen gran aceptación por su solidez, estanqueidad y gran autonomía. Se entregan con un sistema operativo « Google Android Open Source Project » sin sobrecapa del fabricante ni el operador, por lo que permiten que el Ministerio del Interior instale su propia capa de seguridad desarrollada por el operador de sistemas de información interministeriales clasificados (OSIIC), una entidad de la Secretaría General de Defensa y Seguridad (SGDSN) de Francia. El objetivo es estimar las comunicaciones y hacer más seguras las aplicaciones móviles instaladas en el terminal.
Los policías y gendarmes franceses tendrán en su tableta o su smartphone todas las herramientas que necesitan a diario. Además de las soluciones de comunicación grupal enriquecida «Push-to-X» (voz, texto, foto y vídeo), podrán acceder a más de sesenta aplicaciones específicas para su oficio, por ejemplo, para controlar en tiempo real una identidad o validez de carné de conducir.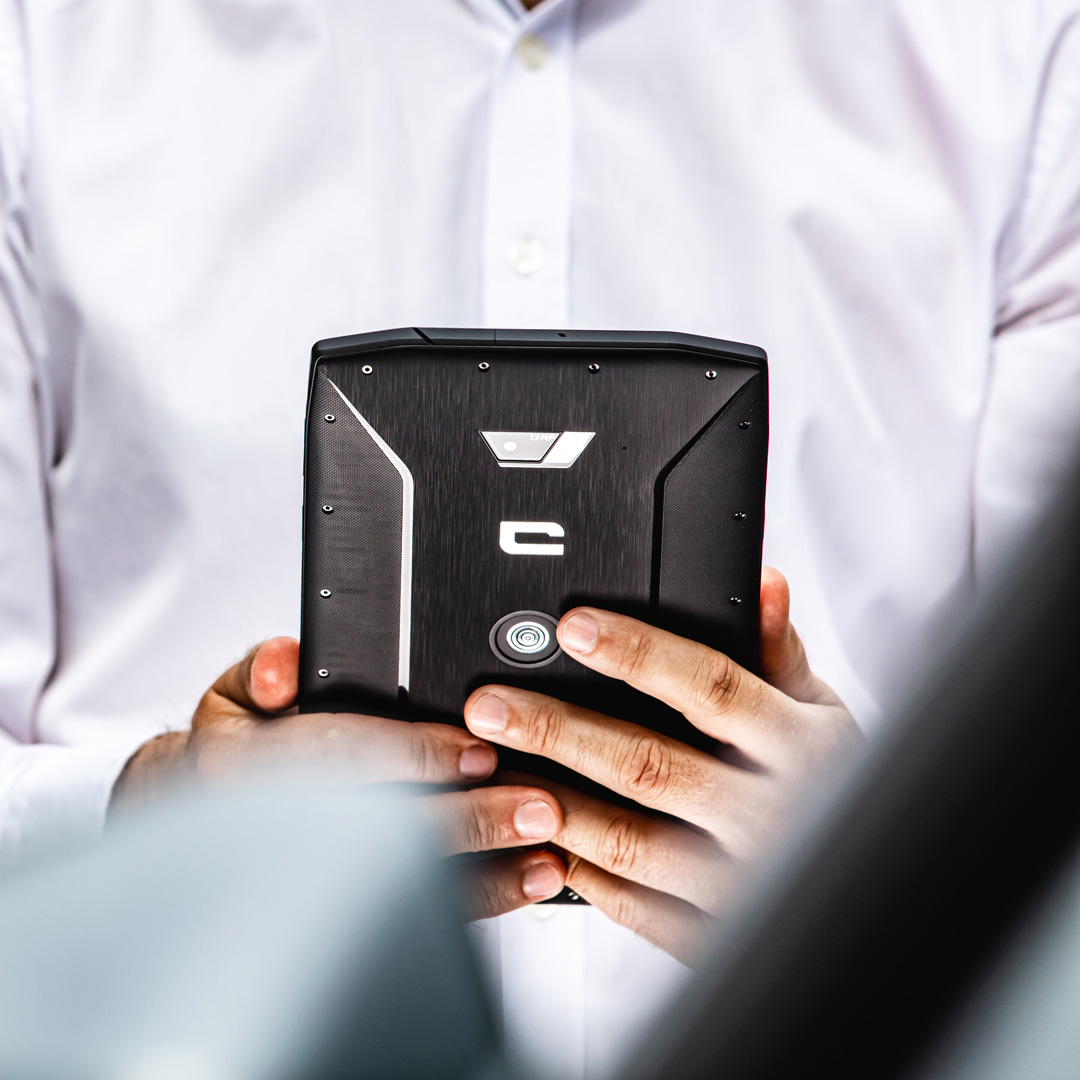 Como empresa francesa, nos enorgullecemos de ofrecer acompañamiento a la Gendarmería y la Policía a través de nuestros productos únicos y conformes a usos que no satisface ningún smartphone clásico, al tiempo que priorizan a la durabilidad.
Cyril Vidal – Presidente y fundador de CROSSCALL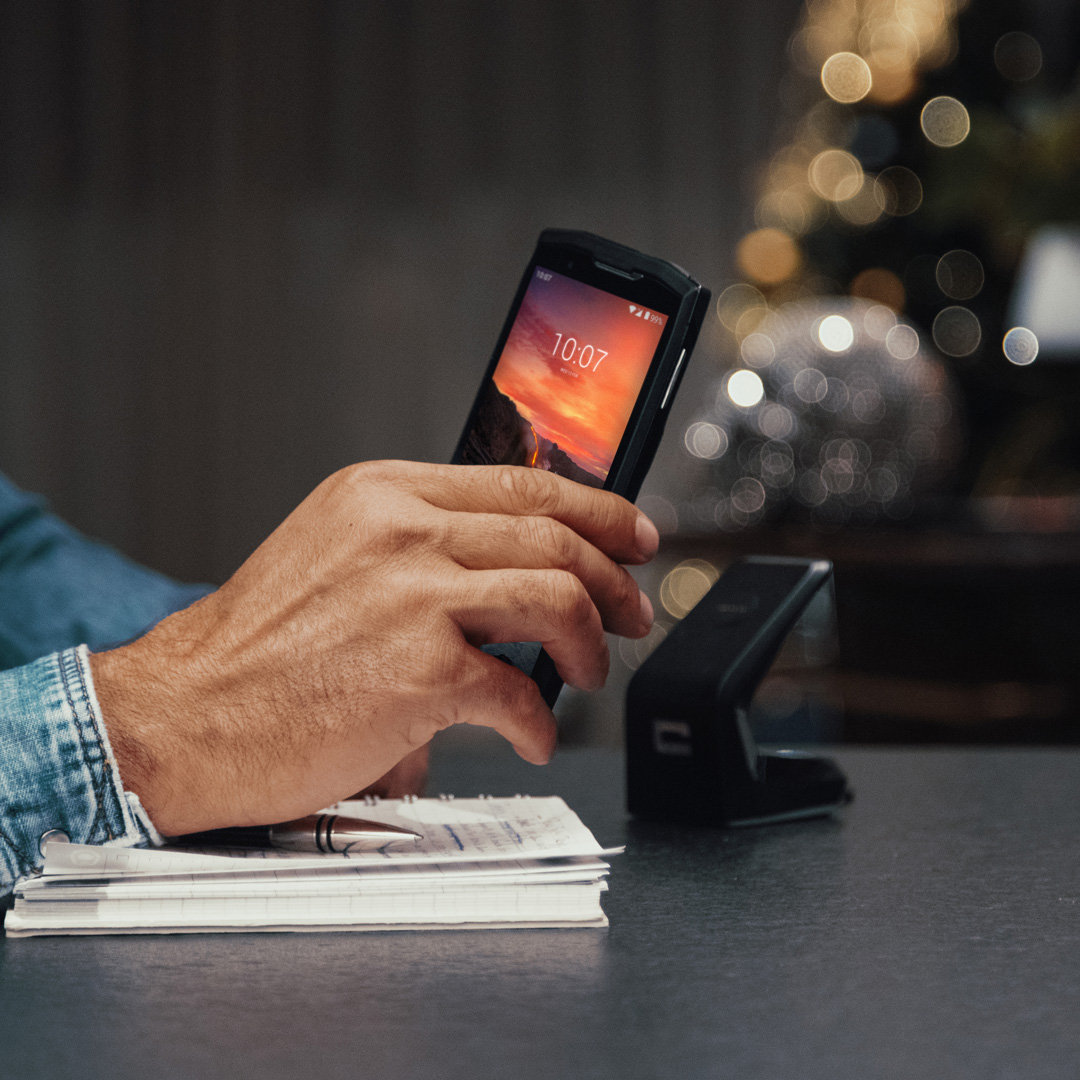 DISPOSITIVOS COMPATIBLES CON EL ECOSISTEMA PMR
Además de estos usos, el Ministerio del Interior desea equiparse con dispositivos compatibles con la solución PC STORM que se ha desplegado en conjunto con Orange Business Services. De esta forma, los dispositivos CROSSCALL podrán emplearse con esta solución técnica que permitirá a los usuarios aprovechar la totalidad de los servicios, especialmente, mecanismos de priorización y preferencia. Esta última garantiza a las fuerzas de seguridad la transmisión fiable de su comunicación, una calidad de servicio y una alta facilidad de localización, incluso en caso de saturación local del tráfico de la red móvil.
La experiencia de Orange Business Services y de CROSSCALL en cuanto a compatibilidad tecnológica, probada dentro del marco del proyecto PC STORM, actualmente, les permite afianzarse como actores de confianza en el mercado de la defensa y la seguridad y responder juntos a licitaciones específicas.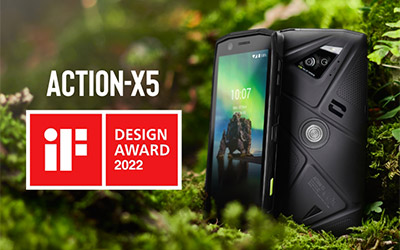 El smartphone ACTION-X5 de Crosscall, el más reciente y que viene equipado con cámara deportiva, obtuvo el prestigioso premio iF Design Award 2022 en el área «Diseño de producto» de la categoría «Telecomunicaciones».
To coincide with launch of the CROSSCALL Class40 monohull, the French mobile brand has unveiled a sleek new look. Developed in collaboration with the Saatchi & Saatchi advertising agency, the new brand identity focuses on two key aspects of Crosscall's DNA: difference and durability.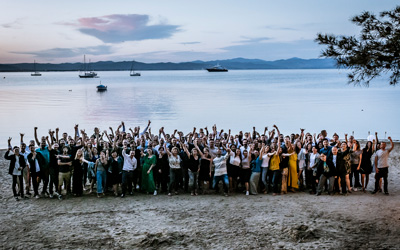 The British newspaper, The Financial Times in partnership with Statista, unveiled the 2021 list of Champions for Growth. The aim is to highlight the most dynamic European companies, and CROSSCALL is one of them.