LAS CARACTERÍSTICAS DE UN GPS
El Global Position System (GPS) te permite geolocalizar en cualquier momento, ya sea en tierra, mar o aire. Se basa en una red de satélites creados y desarrollados inicialmente por el gobierno americano con fines militares. Hay 4 «nacionalidades» de GPS: Galileo (europeo), BeiDou (chino), GLONASS (ruso) y GPS (americano). Estos satélites, que orbitan alrededor de la tierra, envían continuamente marcos de información:
Tu posición en las coordenadas XYZ (X = latitud, Y = longitud y Z = altitud)
El momento en que transmiten esta información
Contrariamente a lo que se podría pensar, los smartphones, en su mayoría, no tienen chips de GPS. Están equipados con una antena capaz de capturar los marcos de información enviados por los satélites.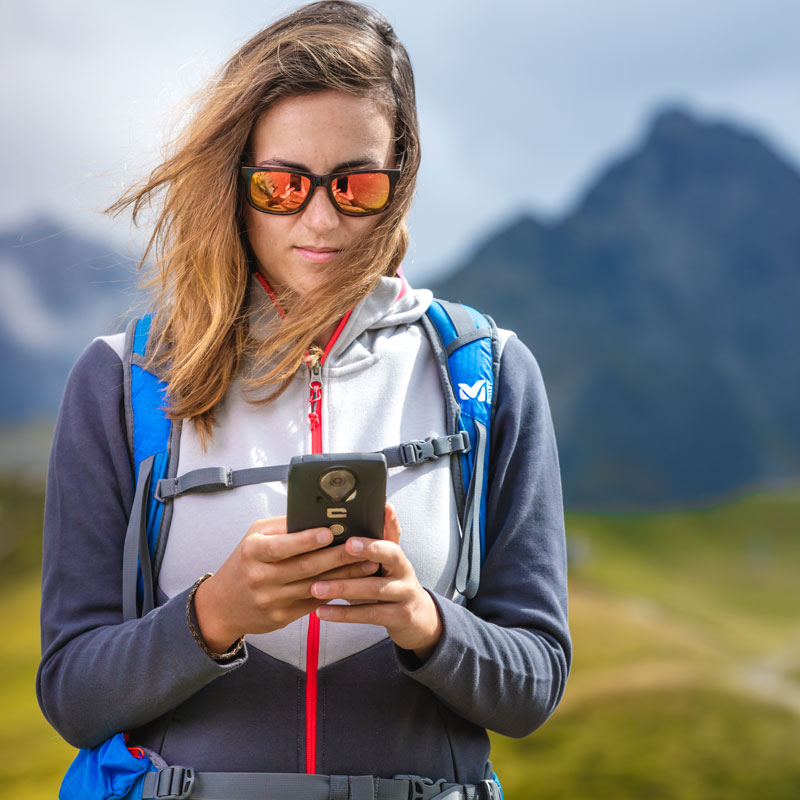 Los teléfonos Android utilizan 3 métodos de localización:
Alta precisión: utiliza los datos del GPS, Wi-Fi, Bluetooth y las diferentes redes móviles.
Ahorro de batería: utiliza Wi-Fi, Bluetooth y las diferentes redes móviles.
Sólo el dispositivo: utiliza el GPS y los sensores del dispositivo.
Cuanto más tu dispositivo combine diferentes fuentes de datos, más precisa será la geolocalización.
Para elegir el método de localización, aquí está el camino a seguir: Ajustes > Seguridad y localización > Localización > Método
Consejo de CROSSCALL: elegir el método de localización dependiendo de tu uso. Si quieres ser rastreado (caminatas, senderos, etc.), elijes el método de alta precisión. Si sólo necesitas consultar aplicación meteorológica de tipo aplicaciones, el modo de ahorro de la batería será suficiente.
Perturbaciones de la señal
Las señales de los satélites pueden encontrar algunos atrancos. Por ejemplo, con un cielo muy nublado, tu smartphone tendrá algunas dificultades para captar todas las señales emitidas por los satélites y establecer tu posición.
¿Nunca te has preguntado por qué tu GPS es menos preciso cuando estás caminando por la ciudad? Bueno, se debe al efecto del cañón. Cuando caminas por la ciudad entre edificios, es como si estuvieras caminando en un valle rodeado por dos grandes montañas a cada lado. La señal del GPS rebota en los edificios y tiene dificultades para localizarte.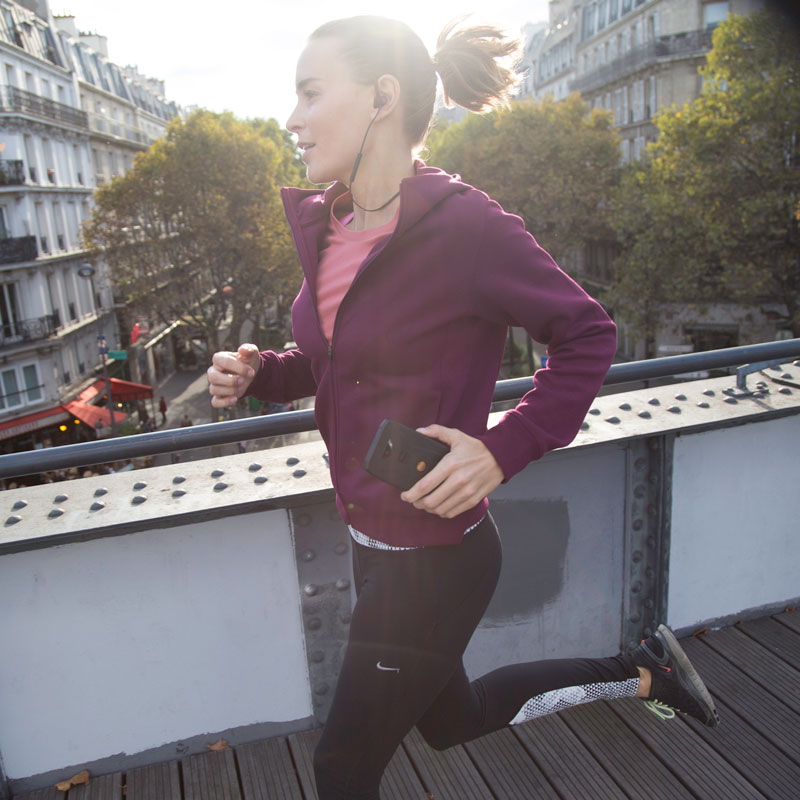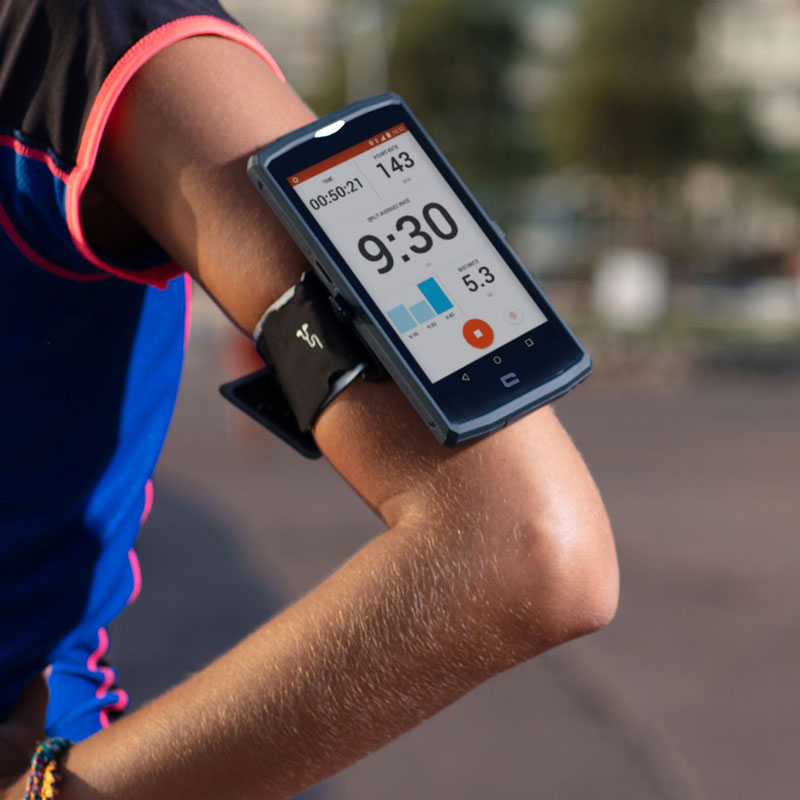 Generalmente, para conocer tu posición GPS, se utiliza una aplicación dedicada, capaz de descifrar las señales emitidas por los satélites. Existen diferentes aplicaciones de rastreo que pueden localizarte. Algunos incluso llegan a tener en cuenta la actividad practicada. Entre ellos, Strava, para los apasionados de los deportes al aire libre, View Ranger, para los aficionados al senderismo, Iphigénie, para los que están acostumbrados a los mapas del IGN y mucho más… Los discutiremos de nuevo contigo en una futura entrada de blog.
Consejo de CROSSCALL: si utilizas estas aplicaciones sin señal, te aconsejamos que descargues los mapas con antelación a tus viajes para poder acceder a ellos aunque la zona en la que te encuentres no tenga cobertura de señal.
En cuanto a nosotros, hemos desarrollado nuestra propia aplicación: X-Sensors.
Reúne diferentes sensores como el altímetro, el barómetro e incluso el higrómetro.
También te da información sobre tu posición GPS con tus coordenadas XYZ (X = latitud, Y = longitud y Z = altitud). La ventaja de esta aplicación es que, incluso sin cobertura de red, tienes acceso a esta información con un solo clic. Lo que es más, los teléfonos equipados con el X-Sensors app tienen una tabla para anticipar las posiciones de los satélites GPS a partir de la posición anterior del usuario, la fecha y la hora, lo que permite acceder más rápidamente a tu posición (tiempo de arranque en frío reducido).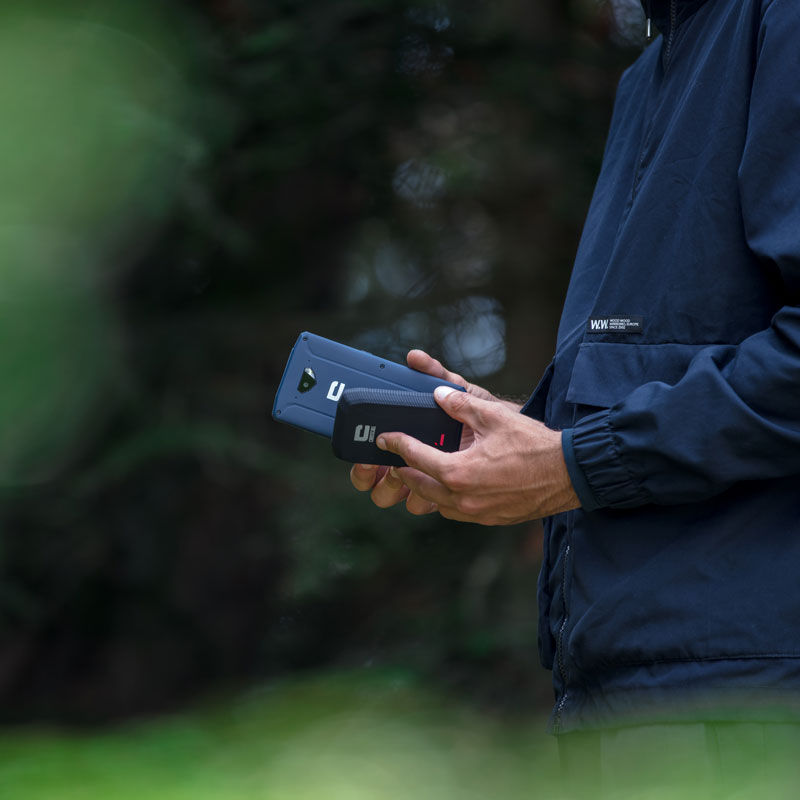 Las ventajas de los teléfonos Crosscall
El uso del GPS suele suponer un gran desgaste de la batería del teléfono móvil. Una ventaja del ADN de Crosscall es la larga vida de nuestras baterías. El TREKKER-X4 te permite usar el GPS durante unas diez horas con un 100% de brillo. También hemos desarrollado accesorios como el X-POWER, una batería externa de 5000 mAh, que te permite cargar tu teléfono móvil incluso cuando está al aire libre. Y si alguna vez te sorprende la lluvia, gracias a la impermeabilidad de nuestros productos y a la Wet touch technology,puedes seguir usando tu teléfono móvil sin problemas, ¡incluso con los dedos mojados!
Consejos CROSSCALL: para optimizar la batería de tu smartphone durante tus salidas, una vez que tu aplicación se haya lanzado, bajes el brillo de tu pantalla y cambies al modo de vuelo.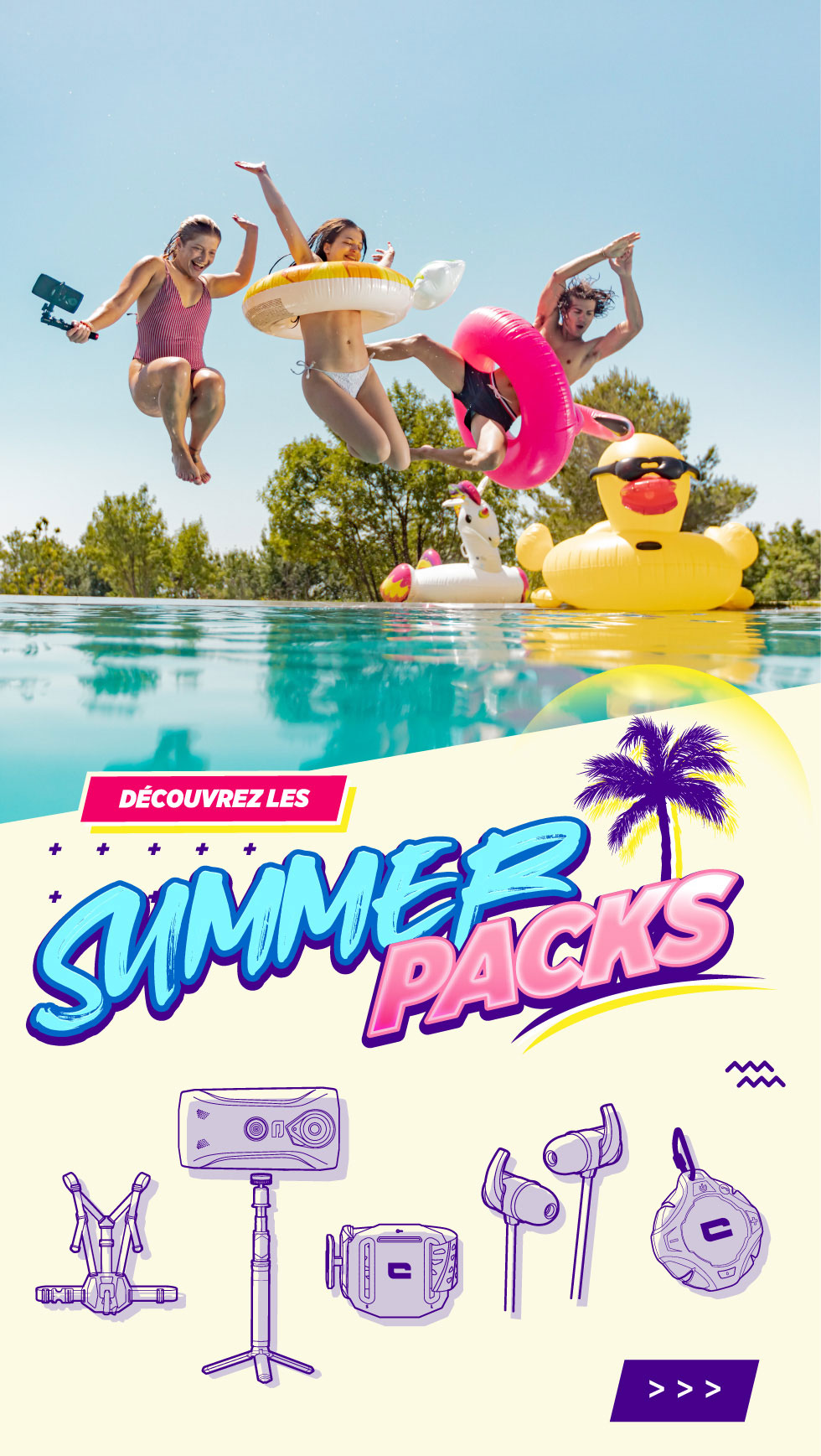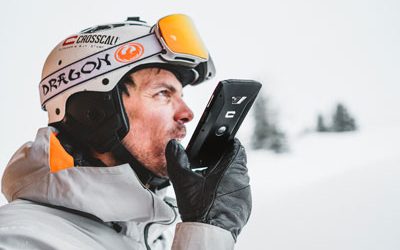 Ahora, gracias a las aplicaciones Push To Talk (PTT), podrás transformar cualquier smartphone en un walkie talkie.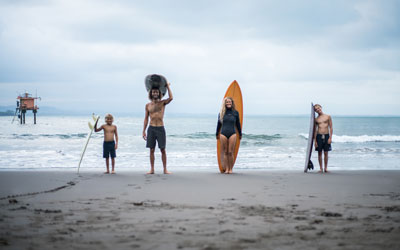 Imagine only working half the year and surfing the rest of the time. It may seem like an impossible dream, but it's the lifestyle chosen by the Surf Island Family. A simple, stripped-back life, punctuated by the sound of the waves. Discover the family and their unusual, intriguing and inspiring way of life.
Actualización CORE-X4 BLOG ACTUALIZACIÓN Para mejorar la experiencia del usuario y la seguridad de los datos, ahora, el CORE-X4 utiliza Android 10. A partir del 7 de septiembre, este se despliega en la totalidad de los dispositivos, por ello, todos los usuarios...