¿Qué es la contaminación digital?
La contaminación digital es la que se produce por el uso de dispositivos electrónicos y, particularmente, a través de la navegación en Internet. En gran medida, esta contaminación surge de los centros de procesamiento de datos que alojan información de Internet y que, para funcionar, consumen mucha energía. Estos son 5 trucos para reducir tu impacto digital.
Clasifica tus correos electrónicos
¿Acostumbras a clasificar los residuos? ¡Desde ahora, acostúmbrate a clasificar tus correos electrónicos! Un correo electrónico almacenado durante un año puede emitir 10 g de CO2. ¿Por dónde empezar?
Los boletines electrónicos
¿Cuántos boletines electrónicos semanales dejas en la papelera sin siquiera haberlos abierto? Si la suscripción a este tipo de mensajes es muy simple, a veces, puede parecer muy complicado darse de baja. Si deseas tomarte el tiempo para clasificarlos, basta con que abras el boletín del que deseas darte de baja, dirígete a la parte inferior de este y haz clic en la mención que te invita a darte de baja. Si, como nosotros, quieres solucionar esto rápidamente, recurre a Cleanfox. Este sitio también está disponible como aplicación móvil que, en poco tiempo, permite limpiar el buzón. Cleanfox escaneará tu buzón, agrupará tus mensajes por remitente y tú sólo tendrás que decidir si deseas eliminarlos, darte de baja o conservar cada grupo de mensajes.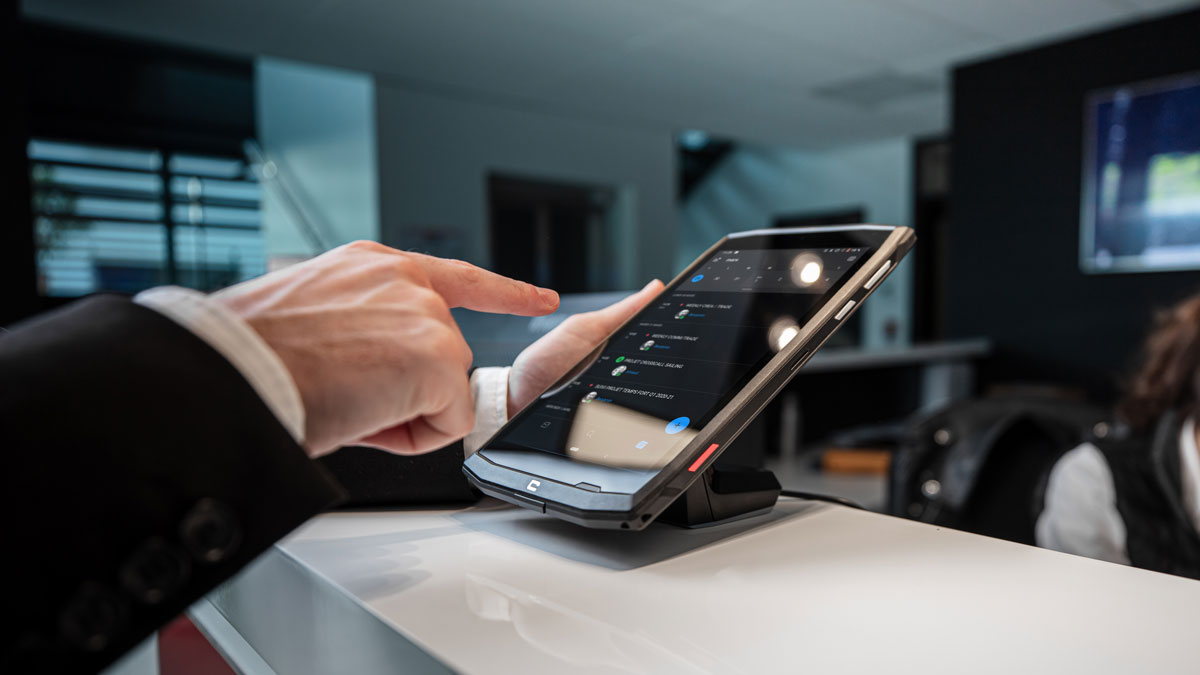 Los correos electrónicos personales y profesionales
Una vez que has terminado con la sección de boletines electrónicos, es hora de que pases a los mensajes personales y profesionales. Si necesitas conservar algunos mensajes, estamos convencidos de que puedes eliminar la gran mayoría de ellos. Entonces, ármate de valor y ¡empieza la gran limpieza de primavera! Para hacerlo más rápidamente, clasifica tus mensajes por remitente y haz selecciones múltiples.
Cierra las pestañas inactivas
Cuando realizas una búsqueda, puedes dejar varias pestañas abiertas. Si piensas que estas pestañas inactivas no consumen nada de energía, ¡te equivocas! Comunican constantemente con los centros de procesamientos de datos. Por ello, procede de manera metódica cerrando las pestañas conforme ya no las necesites.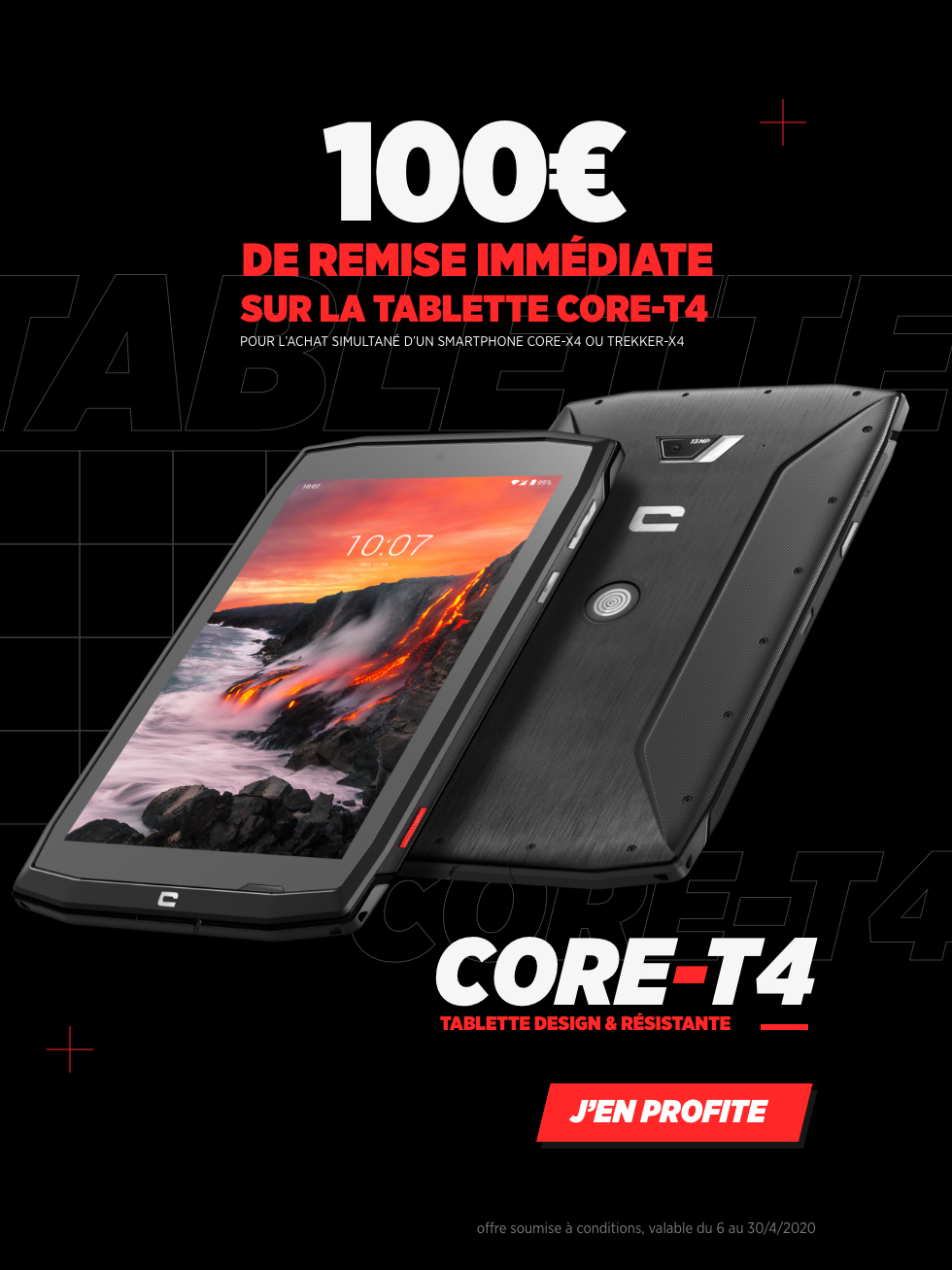 Cuando haces una búsqueda en el buscador, esta se envía a un centro de procesamiento de datos que te enviará cierto número de respuestas a través de una página constituida de diferentes enlaces hacia sitios web. En ese momento, empieza un vaivén entre el ordenador y el centro de procesamiento de datos para darte acceso a la información que buscas. Para limitar las solicitudes, crea un atajo hacia las páginas que consultas más a menudo. Esto te hará ahorrar energía, además de tiempo.
Optimiza el almacenamiento de datos
Organiza tus archivos para conversar lo fundamental y evitar los duplicados. Usa el cloud únicamente para los asuntos muy importantes que debes conservar a largo plazo. Para el resto, usa un disco duro externo.
Finalmente, el último consejo que puede parecer evidente, es elegir bien su equipo para evitar tener que cambiarlo todos los años. Para hacer esto, te recomendamos invertir en productos resistentes. Además, no dudes en equiparte «ligero». No es necesario obligatoriamente acumular móvil, ordenador, tableta y reloj conectado, los que juntos consumen mucha energía. Piensa en los usos que haces de ellos y equípate de acuerdo a estos. Algunos dispositivos consumen menos energía, como la tableta (15 kWh/año) en comparación con un ordenador de sobremesa (250 kWh/año). Por ejemplo, si usas el ordenador únicamente para ver películas y navegar en Internet, tal vez solo necesites la tableta.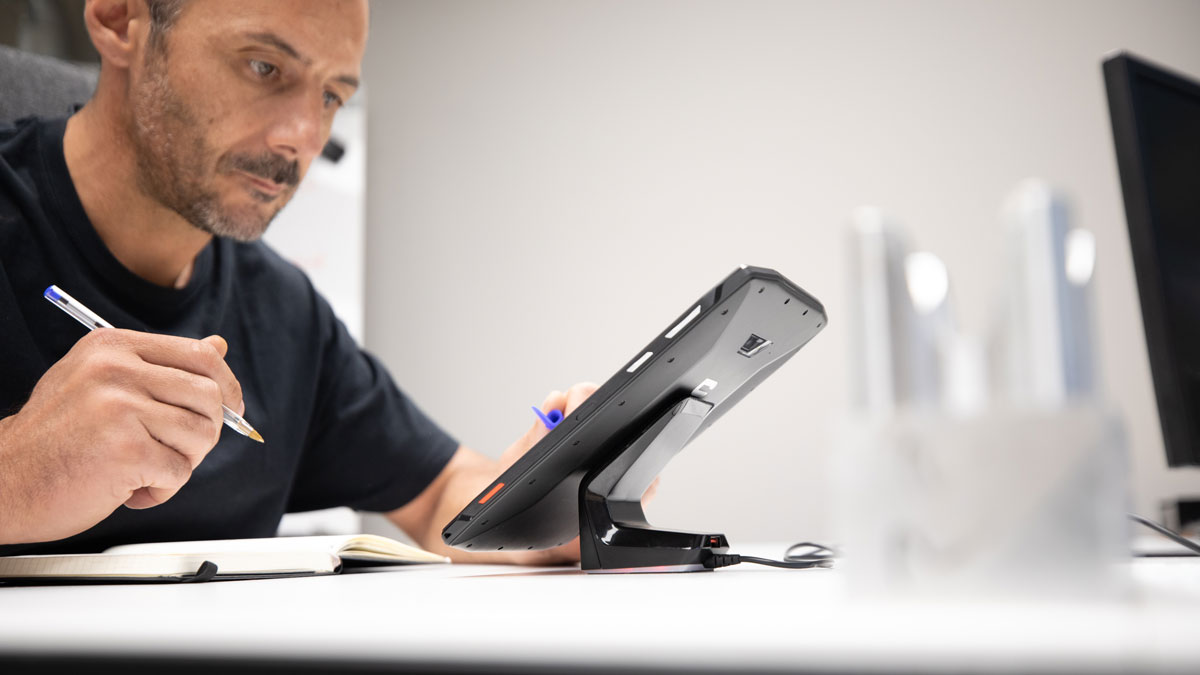 En CROSSCALL, cada una de nuestras reflexiones, decisiones y acciones se piensa con un enfoque de sostenibilidad y responsabilidad. Desde el diseño hasta el envasado del producto, no se deja nada al azar, para garantizar la resistencia y durabilidad de nuestros productos. Valiéndonos de este compromiso, ahora, ofrecemos productos con 3 años de garantía para compañarte aún más tiempo.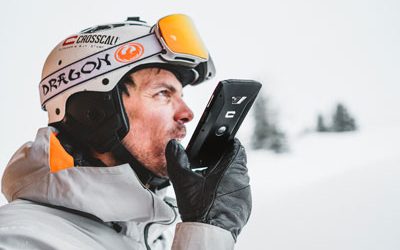 Ahora, gracias a las aplicaciones Push To Talk (PTT), podrás transformar cualquier smartphone en un walkie talkie.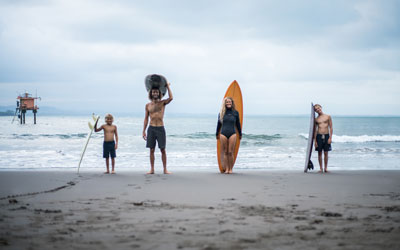 Imagine only working half the year and surfing the rest of the time. It may seem like an impossible dream, but it's the lifestyle chosen by the Surf Island Family. A simple, stripped-back life, punctuated by the sound of the waves. Discover the family and their unusual, intriguing and inspiring way of life.
Actualización CORE-X4 BLOG ACTUALIZACIÓN Para mejorar la experiencia del usuario y la seguridad de los datos, ahora, el CORE-X4 utiliza Android 10. A partir del 7 de septiembre, este se despliega en la totalidad de los dispositivos, por ello, todos los usuarios...