TIP #2: capture all your memories, even under water!
The holidays are fast approaching! Beach, pool, river and other aquatic activities are often the worst enemies of smartphones, but not for the TREKKER-X3 which has an IP67 waterproof rating.
This summer, you will be able to capture all the best moments of your holiday, even under water!
Your TREKKER-X3 * allows you to lock your touchscreen so you can take a photo or a video using the programmable button (the red button located on the right edge).
By default, this button is set to the camera app. If you have set it to another function, go back to «Settings», «Buttons» and then in the «Programmable Button» section, select «Camera» or «Video» mode.
If your programmable button is set to camera mode but you want to take a video, you can always tap the camera icon at the bottom right and select camera mode.
Tap the «Touch-lock» icon (shape of a hand).
Accept the Touch-lock explanation message.
Take your photo or start your video underwater by pressing the programmable button (the red button).
To unlock your screen, you can simply shake the phone or double-click the On/Off button (the black button on the right edge).
*Feature only available on the TREKKER-X3 model.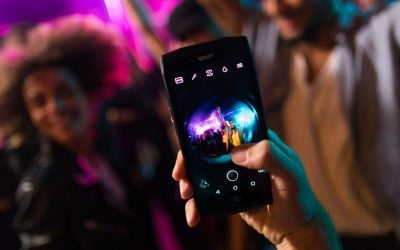 Nuestros embajadores comparten contigo sus títulos favoritos para bailar, relajarse o hacer ejercicio.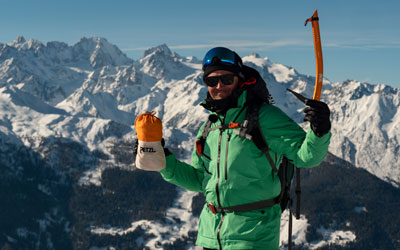 Descubre los tutoriales de Xavier De Le Rue para esquiar con seguridad!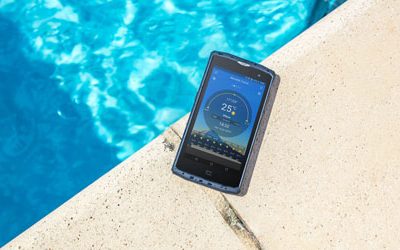 El verano finalmente se ha instalado, pero para evitar sorpresas desagradables en tu próxima fiesta de barbacoa, hemos seleccionado tres aplicaciones meteorológicas gratuitas para que las descargues en tu smartphone.