1 GRABA Y COMPARTE TUS AVENTURAS, DESDE TODOS LOS ÁNGULOS Y EN TODAS LAS CONDICIONES
De 88 a 170°, en tierra firme, en el aire o bajo el agua, graba tus aventuras desde todos los ángulos y en todas las condiciones gracias a la action-cam del TREKKER-X4 ! Ahora ya no necesitarás llevarte montones de materiales en tus salidas, el TREKKER-X4, es la solución todo en uno: captura, monta y comparte tus aventuras desde el teléfono, sin necesidad de pasar por el ordenador.
Descubre el vídeo de Thomas en Whistler, grabado íntegramente con el TREKKER-X4.
2 EXPLORA LOS FONDOS MARINOS CON TU SMARTPHONE
Si nada te detiene, ni la lluvia, ni el viento, ni la nieve, más vale que te equipes para cualquier situación. Para correr bajo la lluvia, practicar el snorkeling o el esquí, necesitas un smartphone estanco. El TREKKER-X4 cumple la norma IP68, es decir, que ofrece estanquidad frente a sólidos y líquidos. Puede soportar una inmersión prolongada (hasta 2 m durante 60 min), pero también y sobre todo, puede tomar fotos y vídeos bajo el agua. No te limites a tomar fotos en la orilla del mar… ¡ahora puedes llegar más lejos! Sumérgete en el agua y explora los fondos marinos con tu smartphone.
La ventaja: La función Touch-lock que te permite bloquear la pantalla y tomar fotos y vídeos bajo el agua con un solo toque.
SHOT WITH TREKKER-X4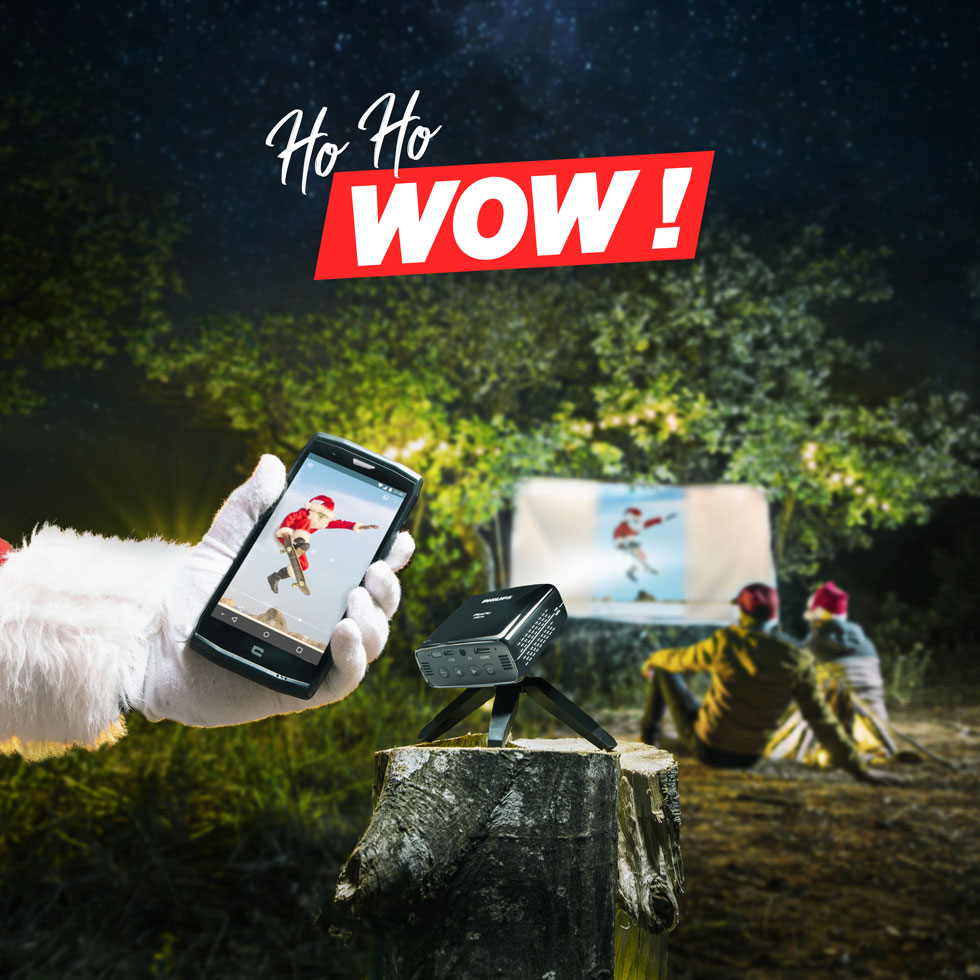 Du 16 novembre au 10 janvier 2020
Commandez un
ET POUR
69€
DE PLUS, OFFREZ-VOUS
LE PROJECTEUR MOBILE WIFI PHILIPS
* Offre en différée, soumise à conditions
3 NUNCA TE VOLVERÁS A QUEDAR SIN BATERÍA
Con demasiada frecuencia, cuando más necesitas tu teléfono, este se apaga. Di adiós al estrés de quedarte aislado del mundo. Los smartphones CROSSCALL poseen una gran autonomía para poder seguirte en todas tus actividades. El TREKKER-X4 ofrece hasta 32 h de autonomía haciendo uso del 4G.
La ventaja: Gracias a la batería externa X-POWER puedes prolongar tu experiencia duplicando la autonomía de tu smartphone.
4 SIGUE CONECTADO, INCLUSO ARRIBA EN LAS PISTAS
Seguro que ya te habrás dado cuenta de que, justo en el momento en que deseas llamar a un amigo para quedar con él en el restaurante de la estación de esquí, el teléfono se apaga a pesar de que, hasta ese mismo momento, mostraba un 30 % de batería. ¿El motivo? Las reacciones electroquímicas de las baterías de iones de litio de los móviles disminuyen con el frío; entonces, liberan menos energía y su carga se reduce. Gracias a la concepción del TREKKER-X4, ya no tienes que preocuparte por eso: este smartphone se puede utilizar a temperaturas comprendidas entre los -40 y los +71 °C !
La ventaja: Aunque debe cumplir ciertos requisitos para garantizar su resistencia, el diseño del TREKKER-X4 no se queda atrás. Tanto en el trabajo como durante tus aventuras, este teléfono te permitirá desmarcarte del resto.
5 FIJA, TRANSFIERE Y CARGA TUS DATOS SIN CABLE
El TREKKER-X4 está equipado con la tecnología X-LINK.¡Este imán fijado en la parte posterior del teléfono permite fijar, cargar y transferir datos de forma rápida e inalámbrica desde el teléfono!
La ventaja: Llévate tu teléfono al centro de la acción gracias a nuestra gama de accesorios especialmente concebidos para las actividades al aire libre: en el torso con el X-CHEST, en el manillar de la bici o de la moto con el X-BIKE, en el trípode con el X-STICK.
Descubre la gama completa de accesorios equipados con la tecnología X-LINK AQUÍ.
To coincide with launch of the CROSSCALL Class40 monohull, the French mobile brand has unveiled a sleek new look. Developed in collaboration with the Saatchi & Saatchi advertising agency, the new brand identity focuses on two key aspects of Crosscall's DNA: difference and durability.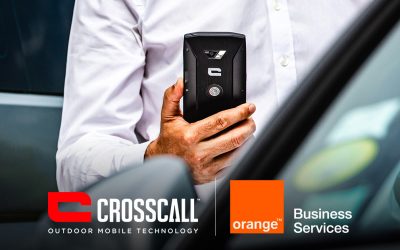 En el marco de la licitación que realizó el Ministerio del Interior francés, la Gendarmería y la Policía nacional de Francia seleccionaron a Crosscall y Orange Business Services con el fin de equipar a todas sus fuerzas operativas.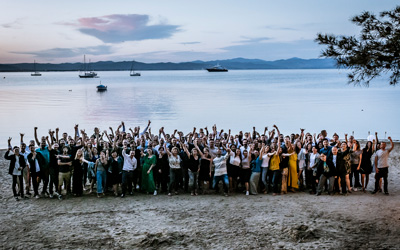 The British newspaper, The Financial Times in partnership with Statista, unveiled the 2021 list of Champions for Growth. The aim is to highlight the most dynamic European companies, and CROSSCALL is one of them.