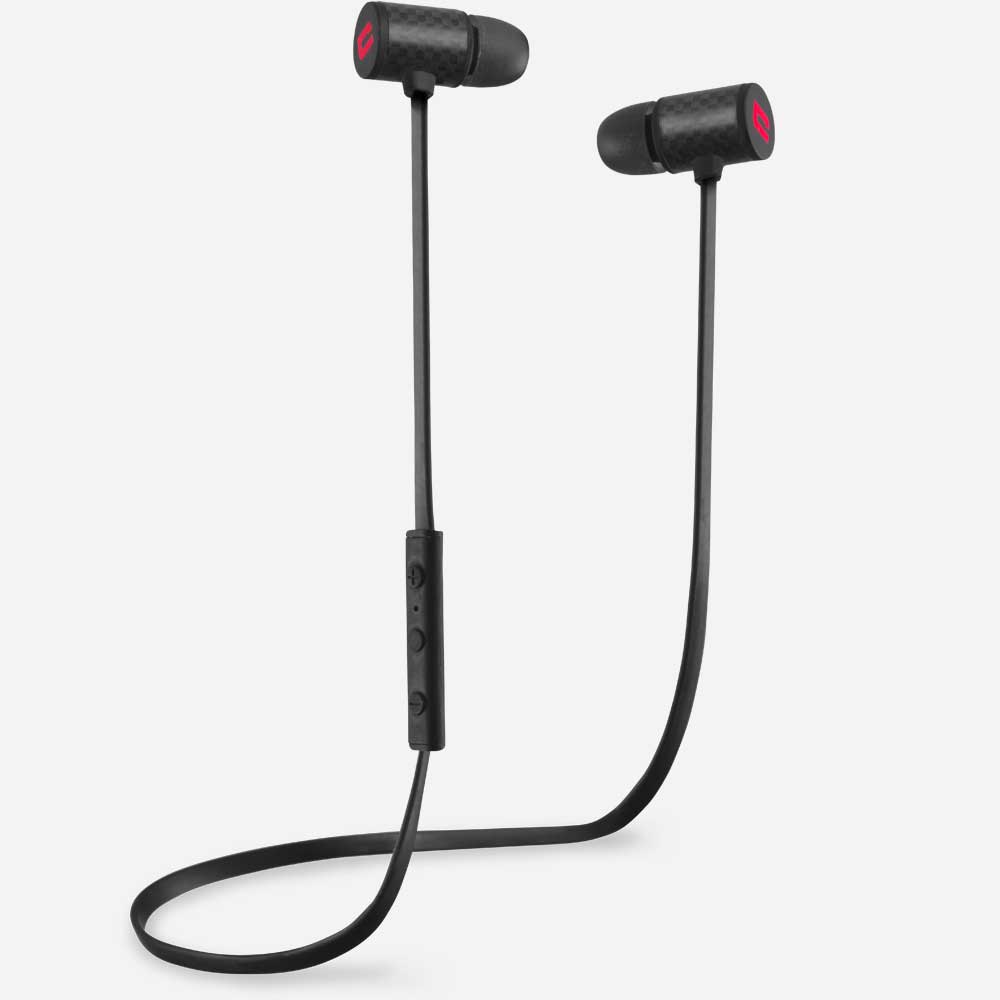 X-PLAY
BLUETOOTH EARPHONES
Thanks to the X-PLAY Bluetooth earphones, practise sport with music without worrying about your movements. Their attachment system offers you comfort and optimal attachment. Discrete, stable and light, these carbon earphones with have a minimalist remote control and two small batteries built-in.

ERGONOMIC
Personalise your earphones with tips, fin tips and ear contours for a perfect fit when using them.

MINIMALIST
These earphones have the latest sound technology on board to offer you a powerful and crystal clear sound.

BLUETOOTH
Stay free in your movements thanks to the power of the Bluetooth 4.1 + APTX when playing music and during your calls.

WATERPROOF
Meeting the IPX5 waterproof standard, the X-PLAY earphones withstand rain and perspiration.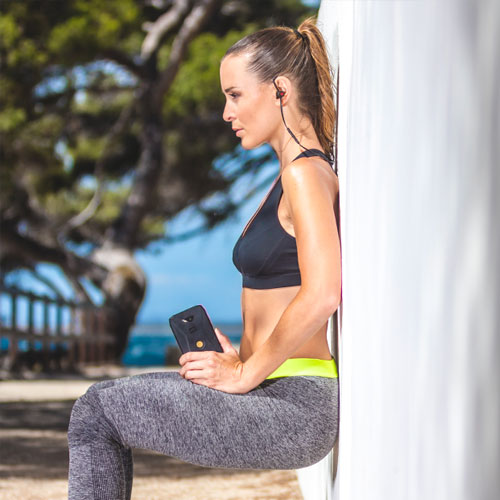 ADAPTED TO THE EAR
The X-PLAY earphones were designed to offer the best sound quality whatever your shape. They offer a complete range of attachments and light and personalised tips for optimal attachment.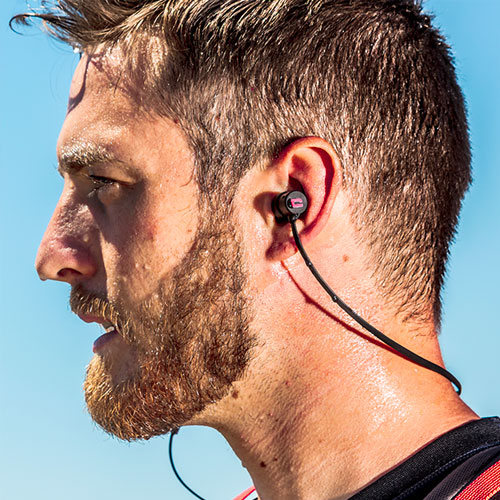 THIN AND MINIMALIST
The X-PLAY earphones have the latest sound technology, as well as a powerful battery so that you can enjoy a powerful and crystal clear sound with 6 hours battery life.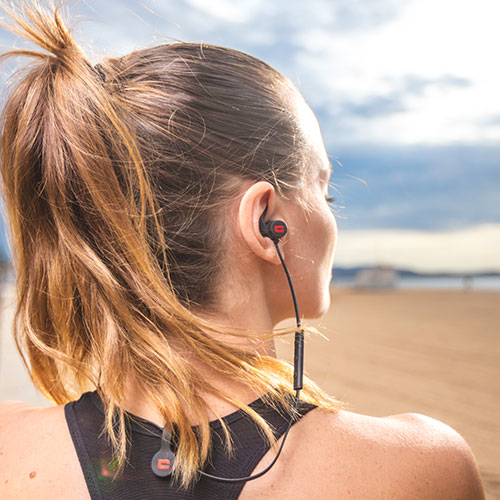 MUSIC AND CALLS
The wireless Bluetooth technology offers simplicity and freedom of movement at the same time. Receive your calls and listen to your music thanks to the microphone and built-in control buttons.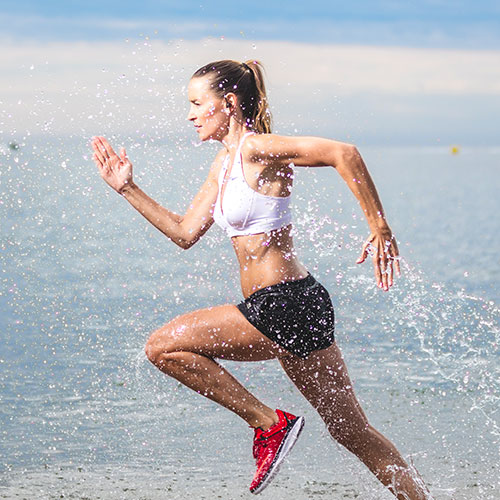 POOR WEATHER AND PERSPIRATION
IPX5 certified, these earphones were designed so that you can get your fill of music without worrying about the rain or perspiration. You can move around without any risks both indoors and outdoors.

SPECIFICATIONS
Bluetooth : 4.1 + APTX
Range : 10m
Frequencies : 20Hz – 15KHz
Battery life : Up to 6hours 30 mins
Power pack : 1000 mAh
Charge time : Approximately 45 minutes
PRODUCT
Dimensions : 555x26x17mm
Weight : 11 g