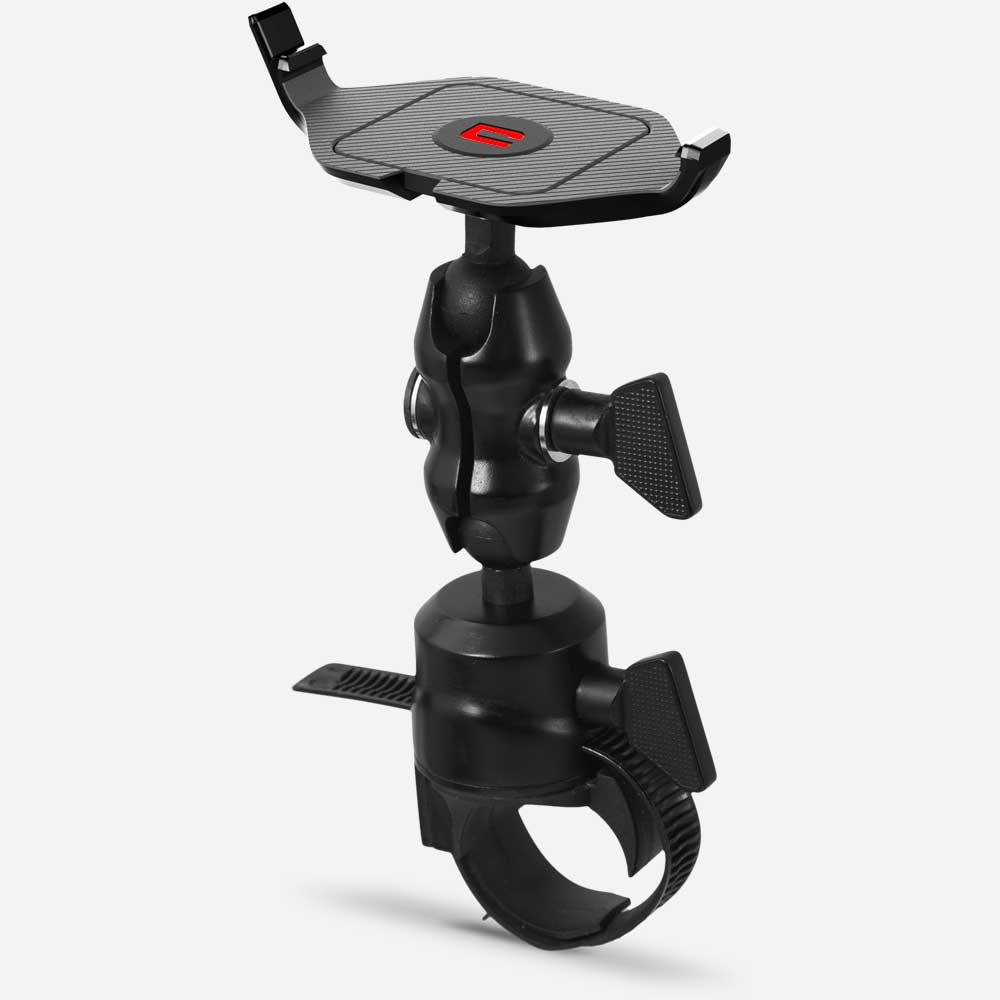 X-BIKE
BIKE MOUNT SYSTEM
Installed in portrait or landscape mode on your handlebar, the X-BIKE has been especially designed to be adjusted in all positions. Mounted via the X-LINKTM system, you just need to secure the telephone thanks to the X-BLOCKER and you're off! Position your smartphone as you would like and record your best sessions.
Compatible only with smartphones and tablets equipped with xxx technology X-LINKTM
Attention, the X-BLOCKER is not supplied in the accessory box. We invite you to use the one present in the box of your X-LINKTM smartphone.

EASY ADJUSTMENT
The X-BIKE adapts perfectly to tubes of diameters between 20 and 45mm thanks to the mounting button.

FIRM MOUNTING
The X-BIKE mounting combined with the X-BLOCKER from your phone is capable of withstanding a force of 20kg.

ORIENTATION
Thanks to its two ball joints, adapt the orientation of your phone according to your outdoor use.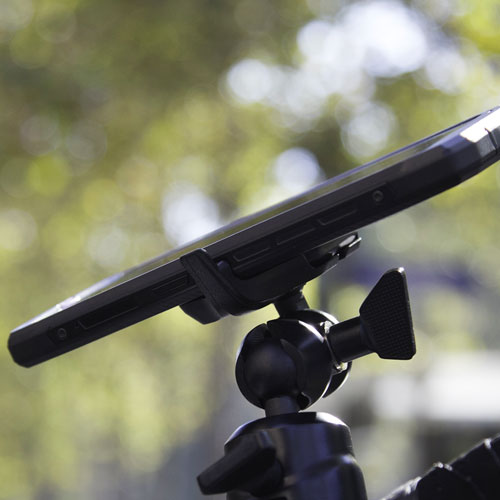 FOR ALL YOUR STANDS
Adjust your X-BIKE without any tools. The locking button lets you mount it securely to any shape of handlebar or bracket of a diameter of 20 to 45mm. Its notched strap will ensure secure and accurate mounting.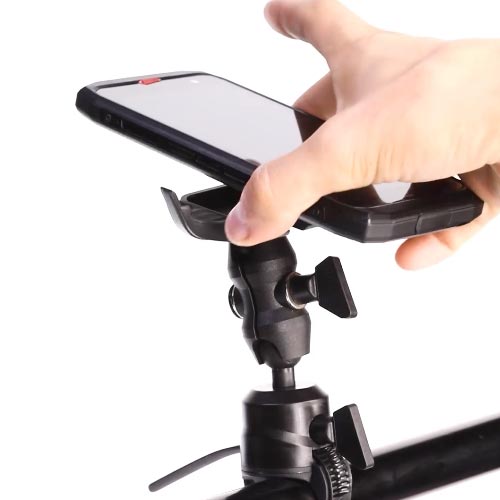 A SOLID ATTACHMENT
By equipping the X-BLOCKER in addition to the magnets on your X-BIKE, your attachment will be able to resist a breakout force of 20kg. Never again will your activity be limited.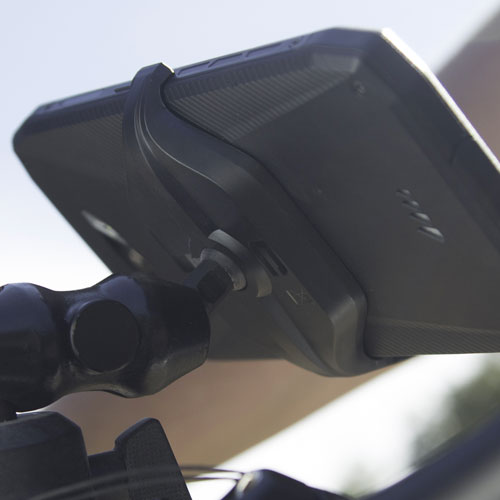 FOR A BETTER PERFORMANCE
Equipped with two ball joints which let you adjust your X-BIKE at any angle, your smartphone can be oriented easily in landscape or portrait mode depending on your activity: tracking, GPS, photos or videos.
X-BIKE
Compatible diameters : 20 to 45mm
Orientations : Portrait/Landscape
Adjustment axes : 360° multi-directional
Locking : Tightening button
Attachment : Notched 20 to 45mm nylon strap
X-LINK = Magconn Technology
PRODUCT
Dimensions : 117x 57x44 mm
Weight : 126 g
The X-BIKE is only compatible with phones equipped with the X-LINK™ technology.