You're about to go on an outing in a damp environment or during a rainy period and every time it's the same, you're racking your brains looking for a way to protect your smartphone from a few drops of water. With the waterproof CROSSCALL, smartphones, you no longer need to worry about it! Small drops or massive waves, they withstand it all. All of our phones meet the IP67 or IP68, standards, which means that they are impervious to all solids and liquids. They can withstand temporary immersions (IP67) or extended ones (IP68) in both freshwater and salt water.
Follow your route wherever you are
At sea or along a river, find yourself wherever you are! Thanks to our waterproof smartphones and our accessories, keep your phone to hand, follow and track your route. For outings at sea, fishing and diving trips, stay on course via the Navionics app and its nautical charts. Equipped with a long battery life (up to 32 hours using 4G for the TREKKER-X4), CROSSCALL smartphones will be able to accompany you during all your activities, all day long.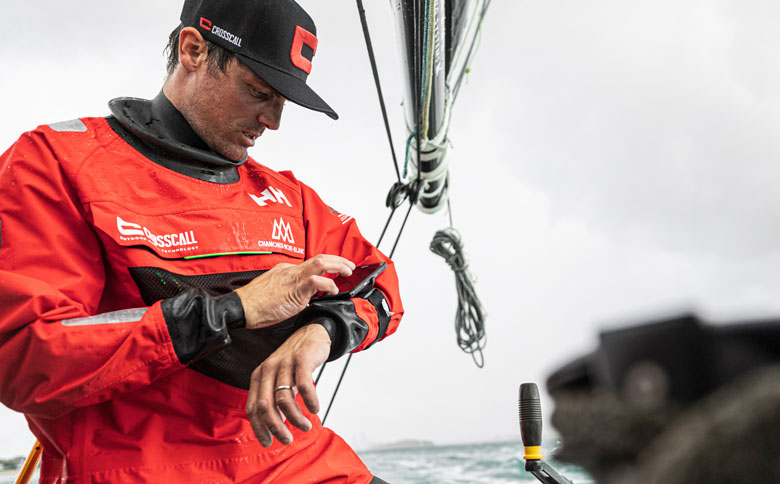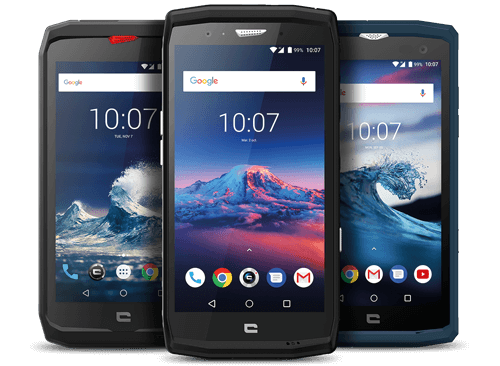 DU 16 OCTOBRE AU 15 NOVEMBRE
PROLONGEZ
L'AVENTURE
GRÂCE À VOTRE
ACCESSOIRE
JUSQU'À
* Pour l'achat d'un smartphone CROSSCALL TREKKER-X4, ACTION-X3 ou CORE-X3. Voir conditions sur le coupon.
Film your adventures on and under the water
During your trips, do you like to take a souvenir of the landscapes which surround you and share your "expeditions" with your friends and family? CROSSCALL smartphones let you take photos and videos on and under the water! The Touch-lock function lets you lock your screen and trigger your camera directly under the water, via your phone's side button.
Outings with complete peace of mind
At sea or on a rainy trail run, it is important to be able to contact the emergency services in the event of a problem. Your mobile phone will be your best friend. Our smartphones are equipped with a programmable button which offers the option, with one press, of sending a predefined message with your GPS position to the contact of your choice.By choosing a waterproof smartphone, ensure your safety whatever environment you find yourself in.
Show off your personality with a smartphone which looks like you
At work or during outdoor activities, the design of our phones suits everyday situations equally as well as it does more extreme ones. With CROSSCALL, go for a phone which looks like you! So, what will you go for: the TREKKER-X4, the ACTION-X3 or the CORE-X3 ?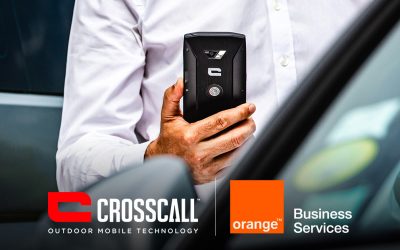 As part of the NEO tender launched by the French Ministry of the Interior, the Gendarmerie Nationale and the Police Nationale have chosen Orange Business Services and Crosscall to equip and connect their entire operational forces.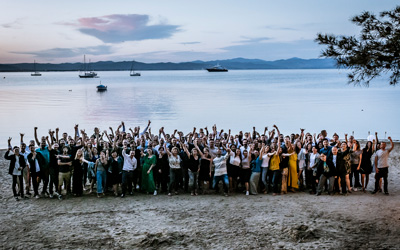 The British newspaper, The Financial Times in partnership with Statista, unveiled the 2021 list of Champions for Growth. The aim is to highlight the most dynamic European companies, and CROSSCALL is one of them.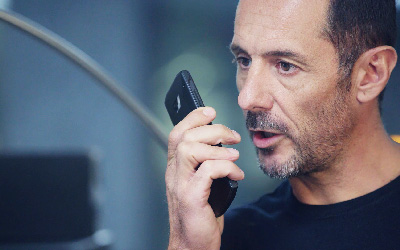 Crosscall, the expert in business communication technology, has developed X-TALK, an app that turns your smartphone into a walkie-talkie so that you can speak to your colleagues instantly.