Summer has finally settled in, but to avoid any unpleasant surprises for your next BBQ party, we have selected three free weather apps for you to download to your smartphone.
WEATHER*
HIGHEST RATED IN GOOGLE PLAY
If Weather* is the highest rated app in Google Play, it is undoubtedly due to its accuracy and the large geographical area it covers. Whether you are in Marseille or Honolulu, this app will come in handy everywhere you go.
In a very precise and intuitive way, you will be able to know changes in weather conditions, hour-by-hour, with up to 7 days of forecasts !
The advantage : customise your interface with the units that suit you: temperature (C/F), time (12h/24h), precipitation (mm, inch), wind speed (km/h, mph, m/s), pressure (mm Hg, hPa, atm, mbar).
Google Play rating : 4.8/5
* The App is called "Weervoorspelling" on Google Play 
ACCUWEATHER
THE PREFERRED APP FOR PEOPLE WITH POLLEN ALLERGIES !
AccuWeather gives you local and global weather forecasts for the coming 15 days ! The app offers you a complete satellite map and, as many reviews confirm, the data are very reliable. In particular, it estimates precipitation to the nearest minute, two hours in advance. By setting up your notifications, you can even be alerted if you need to plan to take your umbrella !
The advantage : the app informs you of peaks in dust and grass for allergy sufferers.
Google Play rating : 4.4/5
Based on the most reputable weather forecasting models in the world (ECMWF, GFS by NOAA, NEMS, ICON, NAM), Windy.com is known to be a reliable app. Thanks to 35 different weather maps, you can monitor the weather indices that interest you hour-by-hour: temperature, precipitation, wind speed and direction.
The app also features Wind, Airgram and Wave tabs, perfect for planning your outdoor activities.
The advantage :  animated satellite images that will make you feel like a weather pro !
Google Play rating : 4.7/5
So, if you want to be ready for anything, download your weather app now from Google Play. But don't worry, whether it's windy, snowy or rainy, your CROSSCALL is ready to face the most extreme conditions !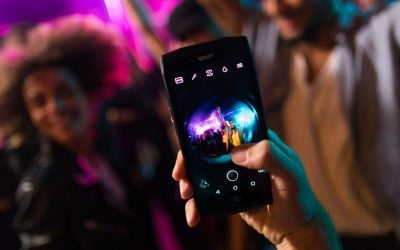 To help you keep peace in this time of confinement, our ambassadors want to share with you their favourite songs for dancing, relaxing or exercising.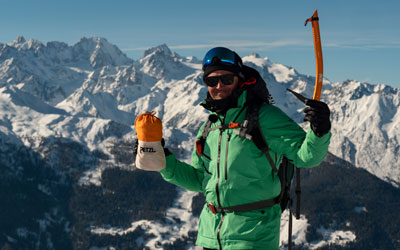 Find out Xavier De Le Rue tutorials to ride safely !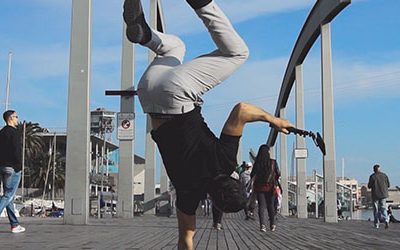 Get into the game and capture your city sessions with the Action Cam of your TREKKER-X4.