The link between urban populations and nature is getting smaller every day. In order to raise awareness of this, Crosscall, leader of the Outdoor Mobile Technology, will open a window into the world of a new kind of world ambassador. Their platform? A place where millions of people connect daily: Instagram.
THE ORIGINS OF THE PROJECT
At Crosscall, the connection to nature and the great outdoors is part of our company's values. Crosscall encourages people to get off the beaten track, to explore our environment and share in the beauty of our planet. These are values shared by all our employees, who are all passionate about outdoor activities.
We sent a Crosscall team to meet Botei and Kuja, two outstanding men who live in the heart of nature. During a week with both men, the team lived according to the rhythms of nature; first on the Mongolian Steppe with Botei and his family, then finally, in the heart of the Amazon rainforest with Kuja and his family.
So that these special men could share their vision of nature, we gave them a TREKKER-X3, our ultra resistant smartphone. They now have a telephone conceived for their living conditions. Through their photos they share their daily lives from two of the remotest places on earth, and in doing so, invite the whole world to reconnect with nature.
The Menté foundation
For this campaign Crosscall supported the Menté Foundation's Ecotourism project. Menté Foundation is an NGO that works towards sustainable development for communities across Ecuador. Through this specific project, Menté aims to train 14 Achuars in Ecotourism so that they can share their knowledge with the rest of the world. You can support the project by visiting the foundation website.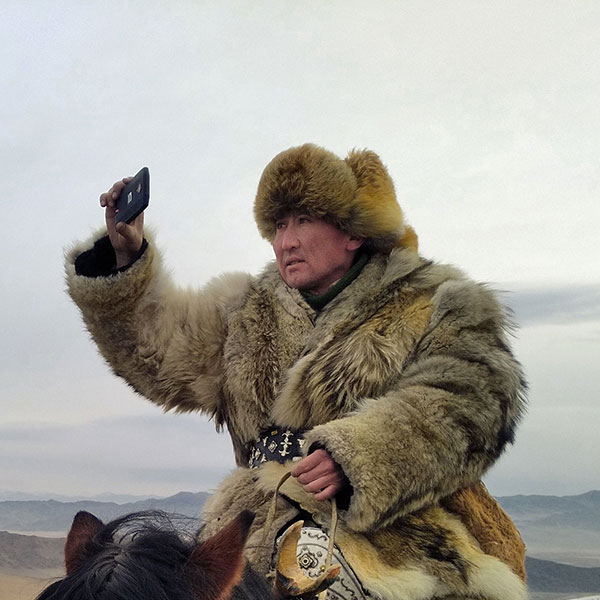 Botei
Mongolia
Botei, a nomadic falconer, hunts with his eagles in the endless steppes of Eurasia, where extreme temperatures oscillate between –40°C in winter and +45°C in summer. Through his photos he shows us that it is possible to live in harmony with nature. For him, his eagle is not a tool, but a companion of the road that he respects deeply. After eight years together, the eagle will return to nature.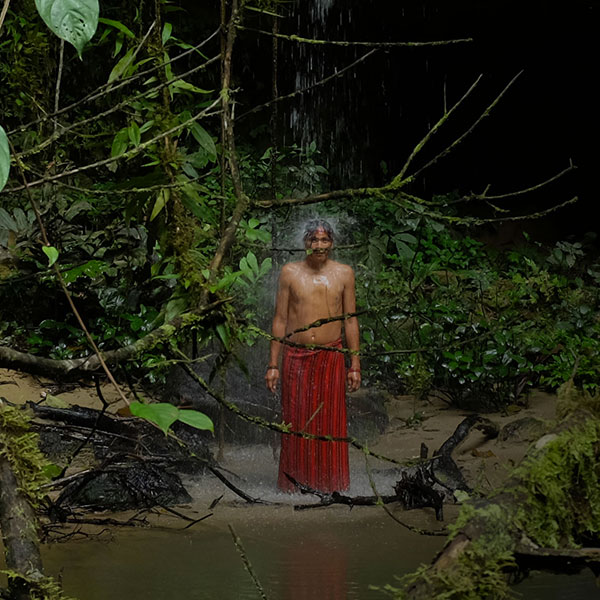 Kuja
ecuador
A member of the Achuar community, Kuja considers plants and animals to have a soul — just like human beings. Thanks to the MENTE FOUNDATION, which promotes ecotourism in Ecuador and the Achuar Communities, we have discovered the authentic way of life of Kuja and his family in the heart of the most wild of nature. Everyday he shares his life in the lush Amazonian jungle, the lungs of our planet. His everyday adventures allow us to explore one of the most untouched environments on earth where climatic conditions are often close to 100% humidity.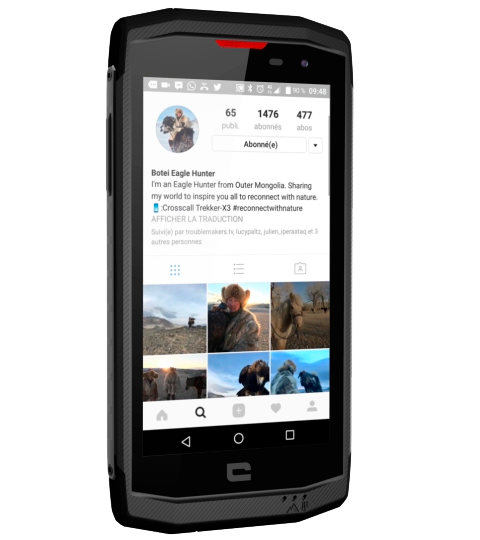 Our two heroes are now sharing their unique ways of life on Instagram. For the first time, through their eyes, these two men have opened a window into their worlds and invited us to join them in respecting the beauty of our planet.
THANK YOU
A big thank you to all our contacts in Mongolia and Ecuador for making all of this possible. Thanks also to the Menté Foundation. Thanks to them, we were able to meet the Achuar community.
Finally, thanks to our partner Columbia for having equipped us for facing the most extreme of climatic conditions.