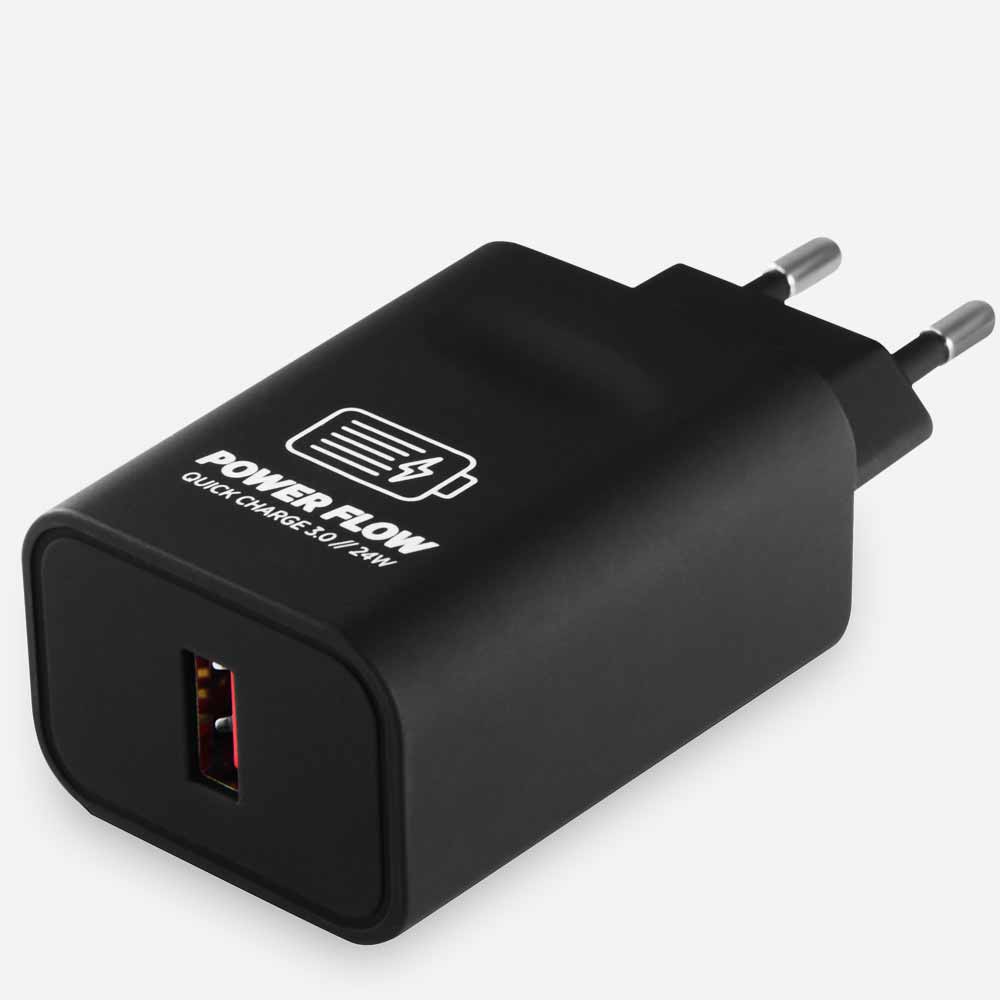 POWER FLOW CHARGER
This charger fits into a new generation of high-speed chargers with 24W USB charging, a Quick Charge 3.0 mode optimizing and reducing battery charging time.
POWER FLOW CHARGER
Charge : Intelligent
Input voltage : AC 110-240V 50/60Hz 0,8A Max
Output voltage : DC 3,6V-6,5V/3A 6,5V-9V, 2A, 9V-12V/2A Max
PACKAGING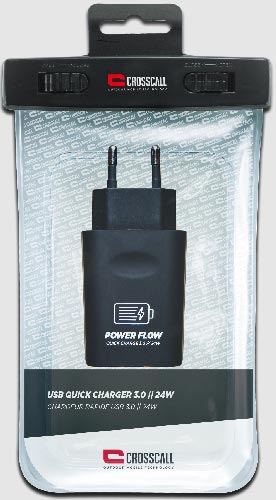 Power Flow charger : Reuse the waterproof packaging of your Powerflow charger for all your outdoor outings. Store your keys or other sensitive objects to protect them from water or dust.