Edouard Delpero
SURFING
ATHLETE
ABOUT
Edouard is a passionate sportsman who organises his life and schedule around his sessions. Comfortable on long and short board, he tube rides on the Basque Country coast and uses his passion to discover the world and its cultures. World and European champion, the fact remains that he is a great competitor.
TRACK RECORD
French longboard champion
2011, 2012, 2013, 2015
Vice Champion of France Shortboard
2011, 2013
European Champion World Surf League
2014, 2015
Team ISA Longboard World Champion
2013
WSL World Longboard Championship (5th)
2015

Pendant que certains attendaient la neige, Edouard DELPERO avait pris la direction du Maroc pour un surf trip marquée par la "session d'une vie" dixit l'intéressé 😉

Posté par Crosscall sur mardi 23 février 2016
Un petit aperçu de la suite de #RoyalAirMaroc // A little overview of one of the wave we had yesterday ????????#çadonnetout #venonsurfboards #toujoursavecmoncrosscall Venon Surfboards Xcel Crosscall

Posté par Edouard DELPERO sur vendredi 22 janvier 2016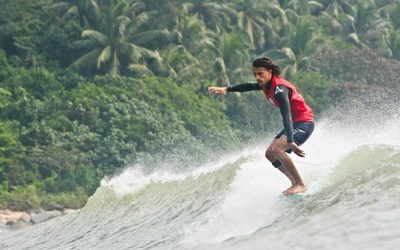 Back from Japan, multiple Longboard Champion Édouard Delpero tells us how he used his TREKKER-X3 on a surf-trip and "Japow" mode.