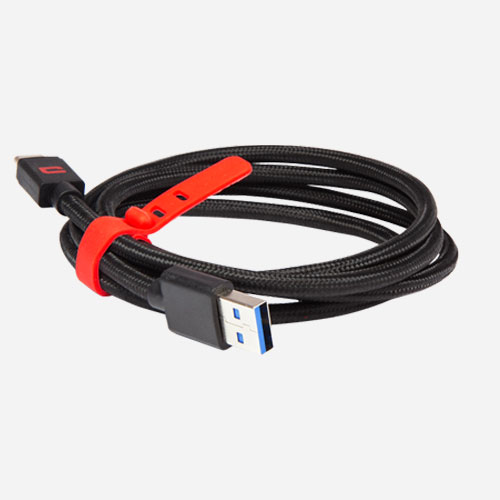 QUICK CHARGE CABLE USB / USB C
The less time you spend charging your smartphone, the more you can enjoy it! Equipped with universal USB and USB-C connectors, the Quick Charge 3.0 compatible Crosscall shielded cable lets you transfer data and videos, but, above all, it gives your mobile phone its battery life back with an optimised charge time. Reversible, it can be inserted either way for greater ease of use. Its nylon sheath gives it flawless resistance. And with its very practical strap, do away with knots when you store it in your bag.
CÂBLE PLAT USB / USB C
TYPE : USB TypeC cable
Length : 1,20m
Color : Black
Charge : Yes
Data : Data transfer and synchronisation
Compatibility : 2.0 & Quick Charge 3.0 (>24W)
This cable is only compatible with phones equipped with the X-LINK technology.