WIDERSTANDSFÄHIGE TELEFONE
Alle CROSSCALL-Telefone wurden so entwickelt, dass sie Stößen und Stürzen und den anspruchsvollsten Geländebedingungen standhalten! Dank ihrer soliden Bauweise und dem Display aus Gorilla™ Glass bieten CROSSCALL-Smartphones eine hohe Widerstandsfähigkeit gegen Stöße und Stürze. Zudem können ihnen selbst extreme Temperaturen und abrupte Temperaturschwankungen nichts anhaben.
Wenn Sie auch bei Regenwetter nicht auf Ihre Aktivitäten verzichten wollen oder können, brauchen Sie keine spezielle wasserdichte Tasche oder Hülle. Die Telefone von CROSSCALL erfüllen die Anforderungen der Norm IP67 oder IP68, und sind je nach Modell vollkommen dicht bei einem kurzzeitigen oder längerem Eintauchen in Süß- und Salzwasser. Regen und Unwetter sind also kein Thema mehr.Sogar Ihre schönsten Erlebnisse unter Wasser können Sie verewigen, da Sie mit unseren Smartphones auch Fotos und Videos unter Wasser aufnehmen können.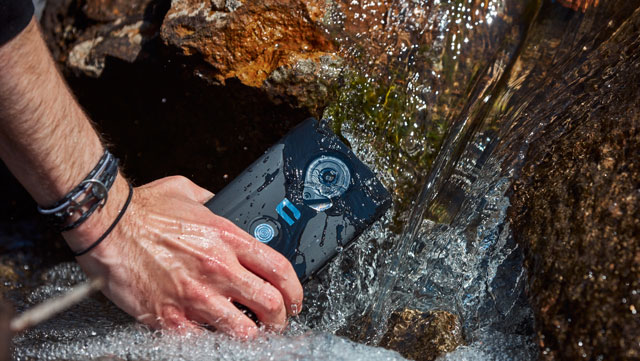 Bei Ihren länger dauernden Outdoor-Aktivitäten verwenden Sie sehr wahrscheinlich Tracking-Apps, um Ihre Routen zu protokollieren. Die Smartphones von CROSSCALL bieten eine lange Akkulaufzeit, so dass sie Ihnen den ganzen Tag problemlos folgen können. TREKKER-X4, zum Beispiel kann Ihnen bis zu 32 Stunden lang im 4G-Modus folgen und ist damit perfekt für Fans des Ultra-Trails geeignet. Die Lebensdauer unserer Akkus kombiniert mit der Präzision unserer GPS-Systeme ermöglicht Ihnen eine ideale Geolokalisierung, unabhängig von der von Ihnen ausgeübten Sportart.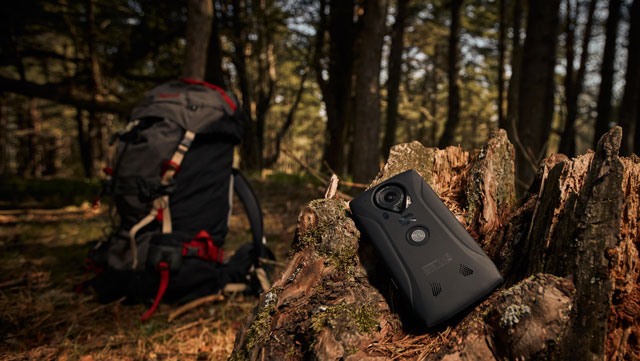 ES GEHT UM IHRE SICHERHEIT
Da Sicherheit Vorrang haben muss, ist Ihr Telefon im Falle von Problemen Ihr bester Verbündeter. Unsere Smartphones bieten nicht nur eine lange Akkulaufzeit, die es Ihnen ermöglicht, über einen langen Zeitraum erreichbar zu sein, sondern sind zudem mit einer programmierbaren Taste ausgestattet, mit der Sie im Notfall mit einem einzigen Tastendruck eine vorprogrammierte Nachricht mit Ihrer GPS-Position an einen Kontakt Ihrer Wahl senden können. Die App X-SENSOR aermöglicht es Ihnen außerdem, mit einem einzigen Klick auf Ihre GPS-Koordinaten zuzugreifen, eine ideale Funktion, um Rettungsteams Ihre Position mitzuteilen.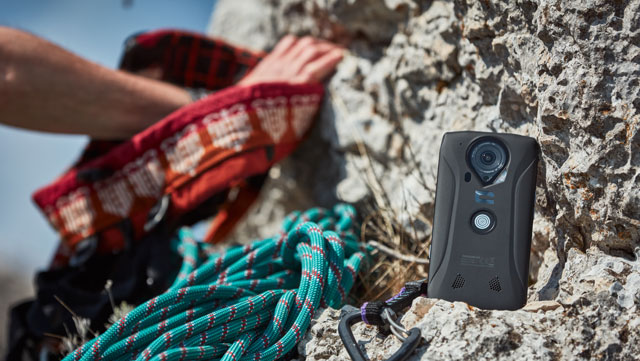 TELEFONE MIT OUTDOOR-FEATURES
Beim Design unserer Telefone wurden nicht nur Ihre Gebrauchsanforderungen berücksichtigt, sondern auch Ihr Bedürfnis nach Freiheit, Nervenkitzel und Abenteuer.
Ob in Ihrer Tasche oder auf Ihrem Schreibtisch ist es ein Spiegel Ihrer Persönlichkeit und ermöglicht es Ihnen, sich von der Masse abzuheben.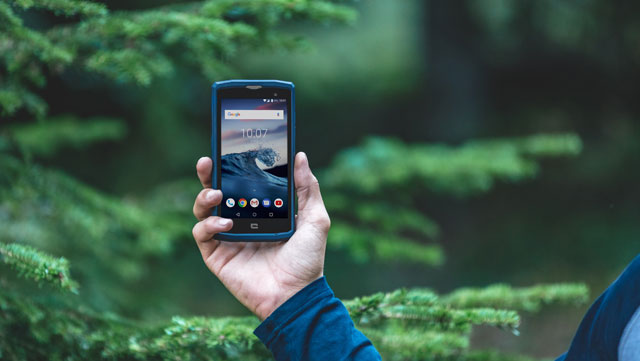 VIDEOS VON HOHER QUALITÄT
TREKKER-X4, das neueste CROSSCALL-Smartphone, ermöglicht dank seiner integrierten ACTION-CAM und seiner X-CAM-App die Aufnahme von Videos in hoher Qualität. Der Modus "Hyperstab" garantiert stabile Bilder in allen Situationen mit einem Bildwinkel von bis zu 170°.Sie können Ihre Videos sogar ohne Computer direkt mit der App X-CAM des TREKKER-X4 bearbeiten und veröffentlichen.
Obwohl the TREKKER-X4 in erster Linie für die Aufnahme von Action-Videos entwickelt wurde, wurde auch die Fotofunktion nicht vergessen. Dank der hinten und vorne befindlichen Sensoren der Kamera App (12MP / 8MP) können Sie auch schöne und qualitativ hochwertige Fotos aufnehmen.
Lesen Sie unseren Artikel HSchöne Fotos mit dem Smartphone.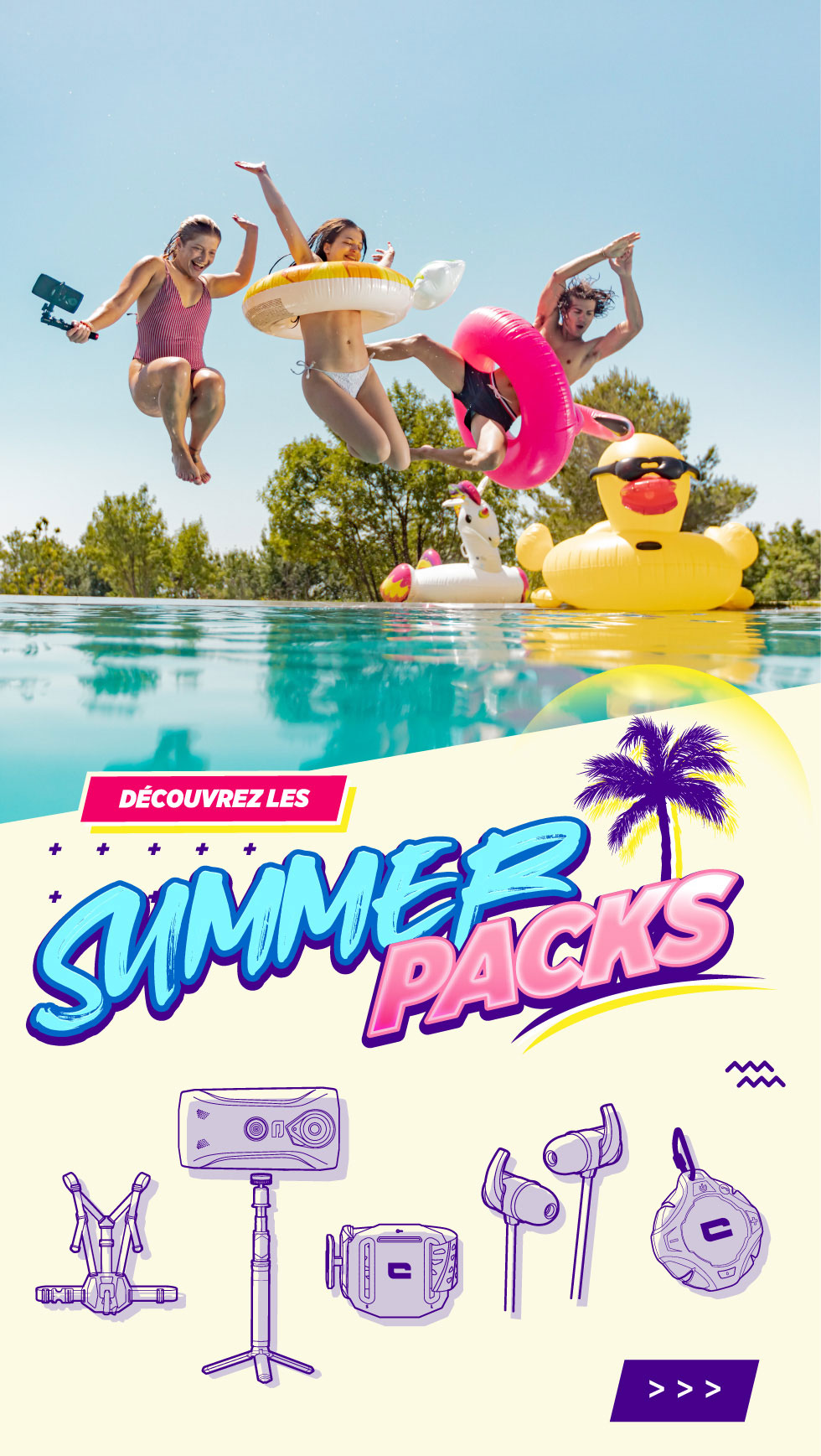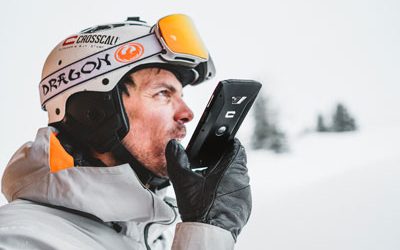 Walkie-Talkie, ein Gadget, das jeder bewundert. Es wird benutzt, um Teams vor Ort zu koordinieren, aber es ist auch sehr praktisch, um bei einem Ausflug mit dem Mountainbike oder einer Wanderung unter Kumpeln zu kommunizieren. Mit der Push-To-Talk-App (PTT), können Sie jetzt jedes Smartphone in ein echtes Walkie-Talkie verwandeln.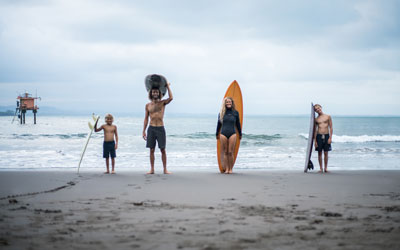 Imagine only working half the year and surfing the rest of the time. It may seem like an impossible dream, but it's the lifestyle chosen by the Surf Island Family. A simple, stripped-back life, punctuated by the sound of the waves. Discover the family and their unusual, intriguing and inspiring way of life.
Update CORE-X4 BLOG UPDATE Um die Nutzererfahrung und die Datensicherheit zu optimieren, wechselt CORE-X4 auf Android 10. Die Bereitstellung auf allen Endgeräten erfolgt ab dem 7. September, alle Nutzer werden dann per Benachrichtigung oder direkt in der Update-App...