Dieses Update, über den Sommer auf allen Endgeräten bereitgestellt wird, bietet Ihnen eine flüssigere Erfahrung mit neuen Funktionen, mit denen Sie das Optimum aus Ihrem TREKKER-X4 herausholen können.
Android 9 garantiert mit der neuen, ergonomischeren Bedienoberfläche eine noch einfachere Navigation. Nutzen Sie den Tab "Digital Wellbeing & Jugendschutzeinstellungen", um Ihren digitalen Gewohnheiten auf den Grund zu gehen und zu lernen, sinnvolle Nutzungspausen einzulegen.
Verewigen Sie Ihre schönsten Augenblicke mit der X-CAM und erstellen im Handumdrehen unvergessliche Filme mit der Bearbeitungs-App X-STORY.
WIE FUNKTIONIERT DAS UPDATE IHRES ANDROID-GERÄTS?
Sehen Sie nach, ob Ihr Update verfügbar ist: 
Rufen Sie in Ihr Menü auf
Öffnen Sie die App Update
Starten Sie die Suche nach Updates
Führen Sie das Update durch:
Laden Sie das Update über die entsprechende Taste herunter
Sobald das Update heruntergeladen wurde, werden Sie aufgefordert, es zu installieren
Überprüfen Sie dann im Play Store, ob Ihre Apps auf dem neuesten Stand sind
Sobald das Update abgeschlossen ist, sind sowohl die alte X-CAM-App als auch die Kamera-App verschwunden. Es erscheinen zwei neue Anwendungen, die neue X-CAM- und die Bearbeitungs-App X-STORY. Um auf Ihre neuen Anwendungen zuzugreifen, gehen Sie in Ihrem Dropdown-Menü nach unten. Wenn Sie möchten, können Sie die Shortcuts der Apps direkt auf Ihrer Startansicht platzieren. Wie es funktioniert, können Sie hier sehen.
WIE FUNKTIONIERT DAS UPDATE MIT X-CAM UND X-STORY ?
Jetzt, da Ihr TREKKER-X4 auf Android 9 läuft, können Sie Ihre X-CAM- und X-STORY-Apps updaten, um die neuen Funktionen optimal zu nutzen.
WIE WERDEN IHRE ALTEN, MIT DER ALTEN X-CAM AUFGENOMMENEN VIDEOS WIEDERHERGESTELLT?
Um die mit Ihrer alten X-CAM, aufgenommenen Videos in Ihrer Galerie zu finden, empfehlen wir Ihnen, die App Video Export zu verwenden, die zum Zeitpunkt der Aktualisierung automatisch installiert wird. Um Ihre Videos exportieren zu können, müssen sie sich im folgenden Ordner befinden: DCIM > Xcamera > video > ROOT VIDEOS.
Hier die Schritte, die Sie zur Durchführung dieses Exports befolgen müssen:
Rufen Sie Ihr Dropdown-Menü auf und klicken Sie auf die App Video Export. Sie werden nun sofort zum Google Play Store weitergeleitet.
Installieren Sie die vorgeschlagene App. Öffnen Sie diese und starten Sie den Export. Sie können Ihr Telefon während des Exports weiterhin benutzen.
Alle Ihre Videos befinden sich jetzt im Ordner DCIM > Camera.
Die Apps Video Export und Start Export verschwinden nach Abschluss des Exports automatisch.
wird es Ihnen auch gefallen: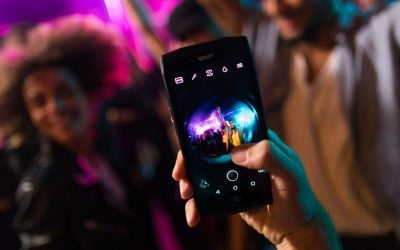 Um Ihnen den Alltag ein wenig zu versüßen, teilen unsere Botschafter ihre Lieblingstitel zum Tanzen, Entspannen oder Trainieren mit Ihnen.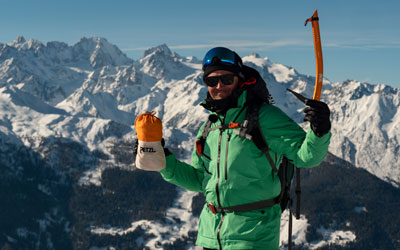 Find out Xavier De Le Rue tutorials to ride safely !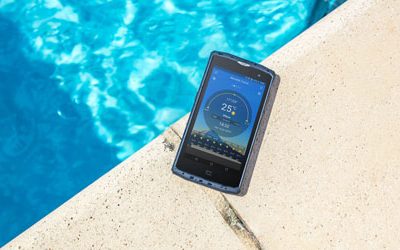 Summer has finally settled in, but to avoid any unpleasant surprises for your next BBQ party, we have selected three free weather apps for you to download to your smartphone.