Profitieren Sie mit diesem Update von den neuen Funktionen von Android 10 : Dark Mode, Wahl des Navigationsmodus, intelligente Antworten auf Nachrichten, App-Berechtigungssystem. Mehr über diese Funktionen erfahren Sie hier.
Die neue Bearbeitungs-X-STORY by CROSSCALL wird ebenfalls für alle Besitzer eines CORE-X4. Mit X-STORY, können Sie die Filme über Ihre Abenteuer bearbeiten, die Musik Ihrer Wahl hinzufügen und sofort mit anderen teilen.
Der Glove Touch-Modus ist jetzt direkt über das Kontextmenü der Einstellungen (Dropdown-Menü oben) zugänglich.
Sie können nun jeder Ihrer programmierbaren Tasten 2 Apps zuzuordnen, also insgesamt 4 Apps, auf die im Handumdrehen zugegriffen werden kann..
WIE FUNKTIONIERT DAS UPDATE IHRES ANDROID-GERÄTS?
Sehen Sie nach, ob Ihr Update verfügbar ist:
Rufen Sie in Ihr Menü auf
Öffnen Sie die App Update
Starten Sie die Suche nach Updates
Führen Sie das Update durch:
Laden Sie das Update über die entsprechende Taste herunter
Sobald das Update heruntergeladen wurde, werden Sie aufgefordert, es zu installieren
Überprüfen Sie dann im Play Store, ob Ihre Apps auf dem neuesten Stand sind
Wir empfehlen Ihnen, dieses Update über eine Wi-Fi-Verbindung herunterzuladen. Für den Download über eine mobile Netzwerkverbindung oder im Roaming können zusätzliche Gebühren anfallen.
Bitte stellen Sie sicher, dass Ihr Akku zu mindestens 30% geladen ist.
Während der Installation des Updates ist Ihr Gerät nicht verfügbar. Das Update kann einige Minuten dauern, da es den Wechsel von Android 9 auf Android 10 beinhaltet.
WIRD ES IHNEN AUCH GEFALLEN: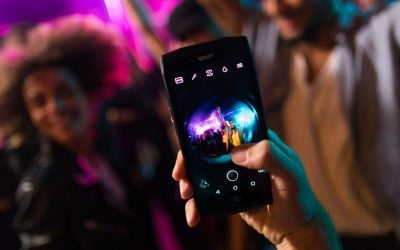 Um Ihnen den Alltag ein wenig zu versüßen, teilen unsere Botschafter ihre Lieblingstitel zum Tanzen, Entspannen oder Trainieren mit Ihnen.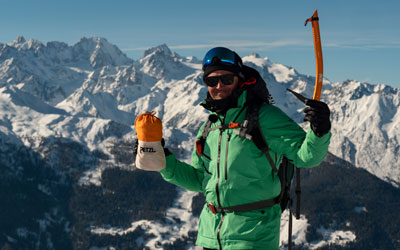 Find out Xavier De Le Rue tutorials to ride safely !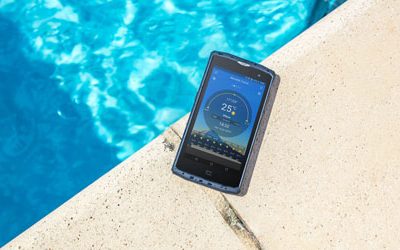 Summer has finally settled in, but to avoid any unpleasant surprises for your next BBQ party, we have selected three free weather apps for you to download to your smartphone.