"At -15°C everything freezes, apart from the telephone!"
GMHM
The High Mountain Military Group (GMHM), a real laboratory of the extreme for the French Army, has made two expeditions this summer (Peru and Nepal) with the aim of opening up as yet unexplored routes. Antoine Bletton, a GMHM Corporal for 4 years and the person behind the partnership between this elite land army group and Crosscall, explains how the TREKKER-M1 is used by these climbing professionals.
Could you describe for us the two expeditions undertaken by the GMHM in Peru and Nepal?
At the end of last August, we set off for the Peruvian Andes. The expedition was made up of two teams. The first, consisting of Captain Didier Jourdain and Corporal Max Bonniot, set off for 4 days in the Huayhuash mountain range, to open up a route never climbed before: the Siula Grande at 6,344 m. This east face is fairly complex, more than 1,500 m high, alternating between rock and then snow and ice for over 600 m. They called this route the "Bruit des glaçons" ["Noise of the Ice Floes"], referring to the many serac falls on the north face during the night.
The second team of 4 climbers, including myself, opened up a new route on the north face of the Puscanturpa Este. It took us 8 days to open up this rocky route which was particularly technical at high altitude, and 2 days more to repeat all the routes by means of free climbing.
Finally, at the start of September a team went to Nepal, and more specifically to Nangpaï Gosum 2, a virgin Himalayan summit rising to 7,200 m, one of the highest ever climbed. Unfortunately the expedition had to be stopped before it was completed, because a block of ice fell on the arm of Mathieu Maynadier, a high mountain guide, causing a hematoma that prevented him from climbing on technical stretches.
How do you use your TREKKER-M1s on expeditions?
We mainly use them for direction in map mode. In March we set off for Baffin Island (Greenland) for 20 days, completely independently. On this polar expedition we used the TREKKER-M1's GPS with the Soviet Military Map application. We downloaded the base maps and calculated the distance to be covered in order to pinpoint our position on the ice field. If we were without a signal, because this isn't always possible on the ice field, the application continued to sweep the areas that we had crossed, so we didn't lose the route taken.
On this type of expedition it is essential that the military have a phone that can withstand extreme conditions. On the ice field you are continually in an extremely wet and icy environment. This means that the screen is often wet, but thanks to the Wet Touch, it works even with under-gloves!
On the expeditions to Peru and Nepal the phone is more a "comfort" tool. We use it to take photos of the mountain face. We then put them onto the computer to trace the route to be taken. When you're climbing it's really useful to have a dustproof phone. We don't have any concerns about using it when our hands are covered with chalk*. We also need a robust, reliable phone that won't let us down. At night, temperatures at base camp can reach -15°C, everything freezes, apart from the phone!
"Chalk is a mineral powder used by climbers to give them a better grip.
What are the next expeditions you have planned?
I should point out first of all that our expeditions serve two purposes. The first is the passing on of experience. We train and mentor commandos who are to be deployed in conflict zones. For this they have to train on ice falls, by means of aid climbing, and during polar sorties. In April 2017 we are planning a new 20 day completely independent expedition to Liverpool Land and Baffin Island, again in Greenland.
The second objective of our expeditions is conducting experiments in the field and high-level climbing. We are going without commandos so that we can expand our experience, which enables us to take greater risks. You test yourself and learn how to manage a situation in the event of problems arising.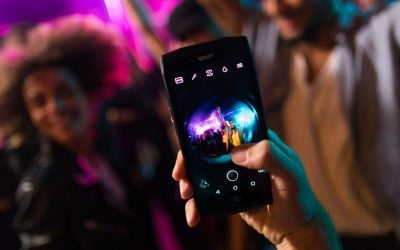 Um Ihnen den Alltag ein wenig zu versüßen, teilen unsere Botschafter ihre Lieblingstitel zum Tanzen, Entspannen oder Trainieren mit Ihnen.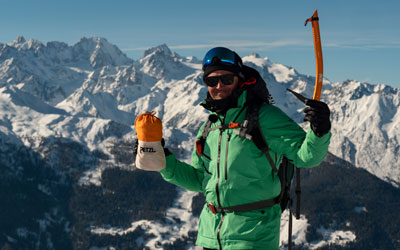 Find out Xavier De Le Rue tutorials to ride safely !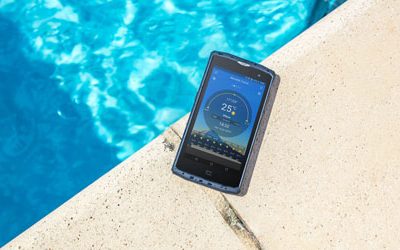 Summer has finally settled in, but to avoid any unpleasant surprises for your next BBQ party, we have selected three free weather apps for you to download to your smartphone.