Can you explain to us how you used your smartphone and its accessories throughout this adventure?
First of all, my smartphone – the ACTION-X3 – was vital to make this "tour de France" by bike happen. I could locate myself and follow the route outline, which I had prepared beforehand, with the Dot Vision app.
I'm very happy with the battery life of this smartphone. Its battery was just great: it never died and I never switched off my phone. By only using GPS geolocation with the Dot Vision app to update my location on the route every 20 seconds, I still had 25% battery left in the evening. I managed to go for a maximum of 3 days in a row with no access to electricity, listening to music on Spotify 4 to 6 hours a day, with constantly active GPS tracking and using the camera and social network apps a bit. I only used two out of the three X-POWER external batteries.
The X-BIKE mount system never moved from its position, despite a few potholes I hadn't seen, so I have nothing to complain about there! The fact of having the phone between my hands, directly accessible on the handlebar along with the map and the Dot Vision route outline, was extremely handy. I could see where I needed to go the whole time without having to ask myself any questions.
The weather wasn't always easy. I often found myself riding at scorching temperatures (in one of the cols of the Pyrenees it was still 30°C at a 2000-mt altitude!) or in the rain and the phone showed no issues at all.
Is « La Grande Sortie » some sort of training for a future project?
La Grande Sortie is simply a first training step towards ultra endurance as the aim of the project is to cross the Atlantic by rowing without any assistance. The tour of France by bike acted as a base test for me to prepare and implement this kind of adventure, whether in terms of training, managing physical as well as metal conditions, nutrition, route plan, separating from relatives etc. This time the challenge would last between one and three months. Until then, I'm going to have to get back on my bike saddle!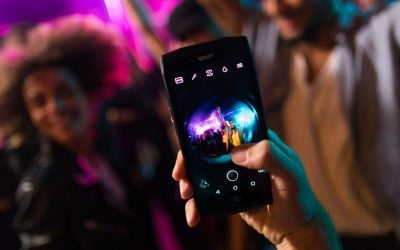 Um Ihnen den Alltag ein wenig zu versüßen, teilen unsere Botschafter ihre Lieblingstitel zum Tanzen, Entspannen oder Trainieren mit Ihnen.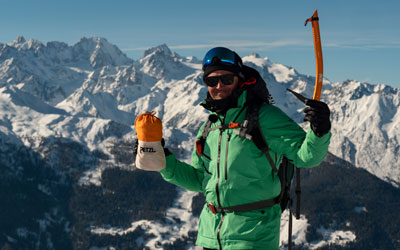 Find out Xavier De Le Rue tutorials to ride safely !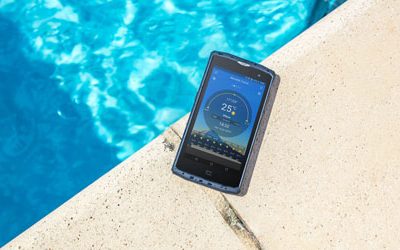 Summer has finally settled in, but to avoid any unpleasant surprises for your next BBQ party, we have selected three free weather apps for you to download to your smartphone.